2021 the year young people made history!
Categories : Press Release
01 Feb 2021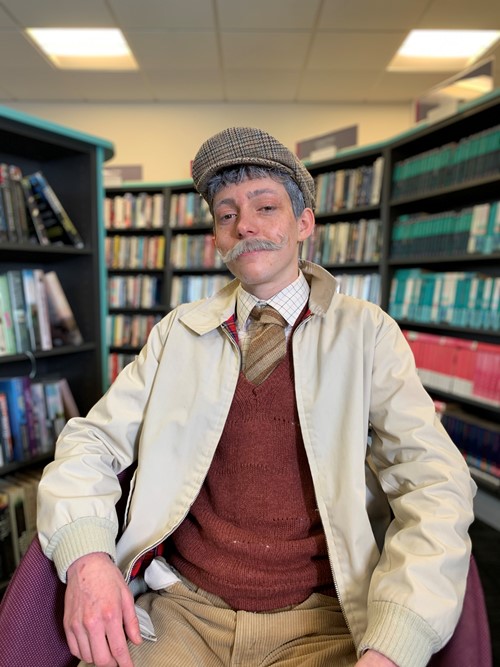 A group of four young people have been transformed to look like themselves in the year 2080 to reflect back to the year they changed the world by registering to vote at just 16 years old for the first time in history, as part of a unique register to vote campaign.  
The campaign has been developed to encourage young people to register to vote. The series of videos will feature on social media channels in an effort to raise the profile of the change in the law and encourage young people to register ahead of the Senedd elections in May.
Those sixteen and seventeen year olds who are registered ahead of March will be able to take part in the 2021 Welsh Assembly election as part of the Senedd and Elections (Wales) Act 2020. This is a big change to our democracy in Wales and provides thousands of new voters the opportunity to have their say. Voting gives young people the power to speak out about how they feel and for their voice to be heard as part of the democratic process.
In today's world, young voters are crucial. Young people are engaging with politics more than ever. There's talk of politics with friends, online and on social media platforms. This knowledge makes making an informed vote much easier.
"No matter what, every vote counts and therefore it's important to vote" (Cain, Caerphilly Youth Forum Member).
As a young person your vote matters. If you're eligible, please register to vote online at: www.gov.uk/register-to-vote its quick and easy and it will ensure that you'll be able to take part in the upcoming Senedd Elections May 2021.
What you'll Need?
All you will need is 5 minutes and your National Insurance Number. However, If you do not have your National Insurance Number you can still register to vote, just simply tick the box stating you do not know your national Insurance Number and Caerphilly Electoral Services will contact you at a later date for proof of identification.