40 Children Come Into Local Authority Care Every Week
Categories : Press Release
16 Jan 2020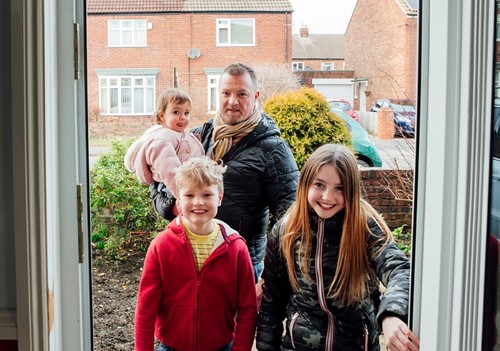 Information gathered from all 22 Welsh Local Authorities confirms that across Wales on average, 40 children come into care each week. For the vast majority, the reason for coming into care is because of abuse or neglect.
Like all Local Authorities in Wales, Merthyr Tydfil County Borough Council relies on Foster Carers to support the vast majority of children in care through temporary or long-term placements. With new children coming in to care each month there is a real need to recruit Foster Carers today.
Councillor Chris Davies, Cabinet Member for Social Services, said, "We estimate that 25 new Foster Carers need to be recruited from across Merthyr Tydfil to meet the needs of children and young people coming into our care."
He added, "I would encourage anyone who is thinking about becoming a Foster Carer to come forward and speak to us today. You could make a real difference to the lives of children and young people in our community."
Almost anyone can become a foster carer. Most importantly, you'll need space in your home, time in your life and the commitment to care for a child.
An information evening for people interested in becoming a Foster Carer is happening on Thursday 30th January 2020.     
'Find out about fostering' is the chance to understand exactly what it's like to be a foster carer for Merthyr Tydfil County Borough Council. Experienced foster carers and members of the fostering support team will be there to answer questions and offer advice. 
Anyone interested can drop in for a chat from 4.00pm to Canolfan Soar until 7.00pm. It's a relaxed event, so there is no need to pre-book an appointment.
Alternatively, there is lots of information available at www.fostercwmtaf.co.uk