Businesses asked to help map impact of Covid-19
Categories : Press Release
19 May 2020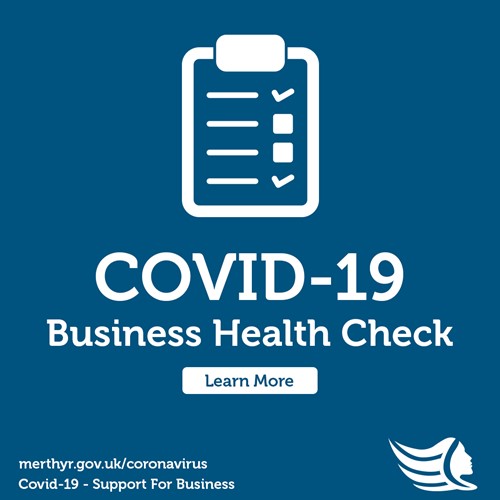 Merthyr Tydfil businesses are being asked to take part in a survey aimed at building a picture of Covid-19's impact on their trading and helping them to recover.
The County Borough Council's Community Regeneration team has drawn up a short business health check and recovery planning questionnaire, the results of which will be used to determine what further support is needed.
The team will then develop action plans for individual organisations and assign a key officer from the department to work with them.
"We want to roll out some form of assessment so that we can gain a better understanding of the impact the pandemic has had on the multitude of business sectors," said Cllr Andrew Barry, Cabinet Member for Finance and Governance, said.
"There are three timelines involved here: prior to the crisis; the one we're in now - which is all about support from the government, where we need to grasp information to make informed decisions; and the future, where government support will be withdrawn," he added.
Cllr Barry said the Council needed to understand the models the businesses were set up on before the crisis, and to look at whether they would still apply in the future.
"The business model that they had pre-crisis won't necessarily work post-crisis - we need to bring our business expertise to the table in terms of knowing the business sectors and knowing government support mechanisms," he added.
"We're aware that many businesses will be quite new and unlikely to have any kind of recovery plan in place, and that almost all businesses won't have a recovery plan to deal with a hit of this nature."
As well as being asked if they have a Covid-19 recovery plan, organisations will also be asked how long they think they can survive, what support they consider essential for survival and what further impact do they think social distancing would have on their business.
"Our teams will collate the information and align the required support with our partner organisations," Cllr Barry. "They'll also provide help with, grants and business loans that are available from government."
To take part, please click here