Cardiff Capital Region's Business Council on the road to support organisations in South East Wales
Categories : Press Release
01 Jul 2019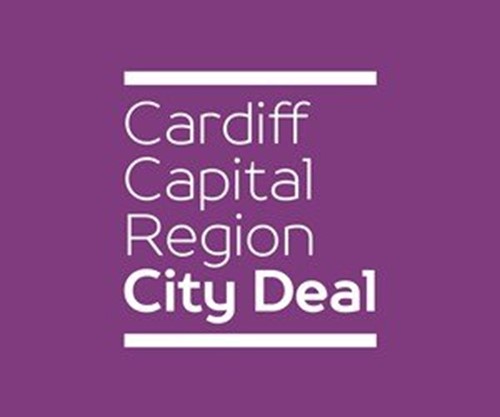 THE Cardiff Capital Region (CCR) Business Council will be travelling across the region this July to raise awareness of the CCR City Deal and how it plans to support and work with a range of regional businesses of all sizes.
From Wednesday 3 July to Wednesday 24 July, representatives of the council will host a number of business engagement events throughout South East Wales and introduce the CCR City Deal to organisations and entrepreneurs.
The aim of the tour is to bring the CCR City Deal closer to companies within the region, highlighting how they can collaborate and grow together. At the engagement events, local and regional enterprises can find out more about the opportunities the CCR City Deal offers. During the tour, the CCR Business Council looks to engage with businesses from a wide spectrum of sectors and sizes, ranging from SMEs to larger corporations.
Visitors can also find out more about the recently launched Investment and Intervention Framework, which offers SMEs and entrepreneurs the chance to submit investment proposals for a share of the remaining £495 million the CCR City Deal has available for investment. The Framework plans to invest in evergreen projects which they believe will help the region prosper and benefit future generations, responding to the region's three priorities: innovation, infrastructure and challenge.
The Business Council was created to ensure the business community has a strong voice in the developments of the CCR City Deal. Next to articulating their needs within the region, the council identifies regional priorities for business support services and designs future support programmes.
Neil Brierley, Chair of the CCR Business Council, said: "The CCR City Deal wants to develop a prosperous and thriving region where people want to live and work. We understand the important role companies play in this and want to work closely with them, ensuring their needs and priorities are heard and represented.
"The CCR City Deal is a catalyst for long-term economic revival and businesses. Whether they are an SME or a larger corporation, regional businesses play a vital part in shaping our region in becoming self-sufficient, so it is important that all industries feel represented by us. I hope that these engagement events encourage people from all types of organisations to stop by and find out more about how the CCR City Deal and its Investment and Intervention Framework can bring them new economic opportunities."
Built on the region's sectoral strengths, its current skills base and four successful universities, the CCR City Deal is creating a region-focused approach that has never been seen before in South East Wales.
Throughout July, CCR business engagement events will be held in Ebbw Vale (3 July), Cardiff (10 July), Bridgend (17 July) and Newport (24 July). Anyone is welcome to attend and find out more. To join the events, please register your interest at https://www.cardiffcapitalregion.wales/events/upcoming-events/.