Careers Reward for Cyfarthfa High School
Categories : Press Release , Council , Education , Schools , Corporate
05 Jan 2016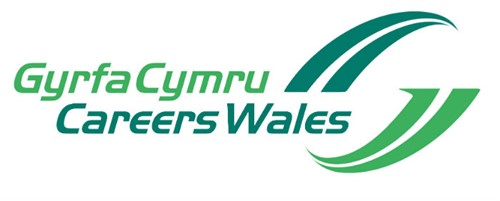 A Merthyr Tydfil school has made the grade after achieving the prestigious Careers Wales Mark.
The accolade, which recognises a commitment to continuous quality improvement of careers education, was awarded to Cyfarthfa High School for its dedication and enthusiasm in preparing and supporting young people for the world of work.
Working alongside the team at Careers Wales, the school carried out an audit of their careers and world of work curriculum and identified areas for improvement, resulting in the production of a development plan.
Cyfarthfa High School introduced a number of initiatives, including; improving learners' self-awareness and their ability to present a positive image, increasing their capacity to identify potential barriers to progression and how they may be overcome and increasing learners' awareness of the negative impact that stereotypical attitudes can have on career choice.
Speaking at the presentation of the Careers Wales Mark to the school, Rhian George, Careers Co-ordinator, said: "We are delighted to have been awarded the Careers Wales Mark.  The process has given us the opportunity to reflect on the Careers Curriculum provided here in Cyfarthfa High School, which has enabled us to ensure that we continue to prepare our learners for the future". 
Speaking of the school's achievement, Shirley Harrall, Team Manager for Careers Wales, said:  "This is an excellent achievement and a clear demonstration that young people in Cyfarthfa High School are receiving the support they need to help them prepare for the world of work and better understand the attributes and skills employers and educators require."
For further information on the Careers Wales Mark visit www.careerswales.com or call 0300 123 3833 to speak with your regional Careers and World of Work Co-ordinator.