Christmas advice for people who were shielding
Categories : Press Release
24 Dec 2020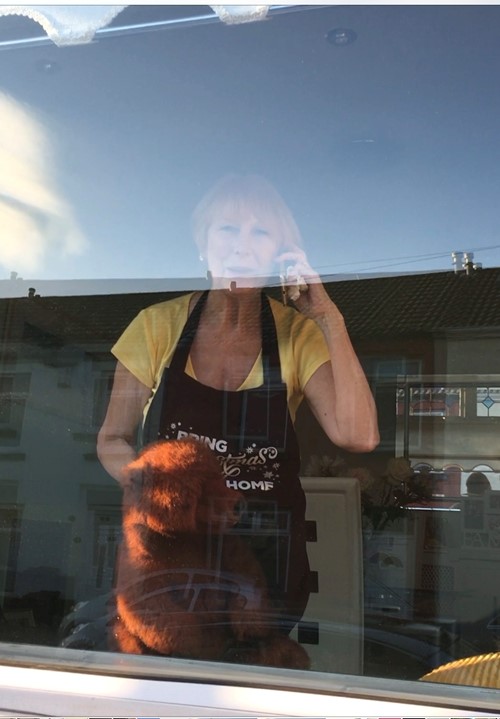 Merthyr Tydfil people who were shielding for much of the year due to the pandemic are being asked to follow new Christmas guidance from Welsh Government and no longer attend work or school outside the home.
Residents who are clinically extremely vulnerable are being told that this is particularly the case for those whose work requires them to be in regular or sustained contact with other people, or where they share a poorly ventilated workspace for long periods.
Welsh Government says the decision has been influenced by the significant recent growth in rates of infection, possibly due to the new variant of the coronavirus. Account has also been taken of the pressures the NHS is likely to be under with increasing hospitalisations. The advice will again be reviewed on a three-weekly basis.
People in this group are already subject to the regulations in place at level 4 https://gov.wales/alert-level-4 and must stay at home as much as possible.
But there is emphasis that the group can still go outside to exercise and also to attend medical appointments.
Minister for Health and Social Services Vaughan Gething said: "We must remain conscious of the harms associated with isolation for long periods and therefore those in this group can remain part of a support bubble, as long as they take care.
"We have been clear that the safest option for people within this group is not to be part of a Christmas Bubble. However, if they choose to do so they should follow the advice provided on our website."
The advice is:
Maintain social distance from those you don't normally live with at all times, avoiding physical contact
Wash your hands regularly and avoid touching your face
Keep your meeting space well-ventilated
Increase cleaning of surfaces and handles indoors and avoid using shared items such as serving spoons
Where separate toilet facilities are not possible, provide cleaning materials to allow handles and touch points to be cleaned after each use, and do not share hand towels
Think about who you sit next to, including during meals
Consider wearing a face covering indoors where social distancing may be difficult
Avoid sharing a car with another person outside your household
If you don't feel comfortable spending time with people indoors, think of other ways you can safely spend time together, for example on walks outdoors or supported by technology.
Council Cabinet Member for Social Services Cllr Chris Davies said: "Letters will be issued to residents who are clinically extremely vulnerable from the Chief Medical Officer for Wales confirming this advice, but will take some time to arrive due to the festive period. These letters can be used as evidence for the purposes of claiming statutory sick pay.
"If you were previously shielding, please stay at home for work or school. Our health services are under huge pressure at the moment, with increasing hospitalisations due to Covid-19."
While the Civic Centre and other offices remain closed to the public over Christmas, residents can contact the Social Services Emergency Duty Team on 01443 743665.
Duty cover contact numbers from 29-31 December are as follows:
Children's Services - 01685 724506
Adult Services (including Community Occupational Therapists)/ Initial Response Service - 01685 351267/ 351262
Community Mental Health Team - 01685 351100
Safeguarding - 01443 742942 (Adults) and 01685 724506 (Children)
If you're self-isolating and need support for shopping, prescription collections and loneliness, please contact Voluntary Action Merthyr Tydfil on 01685 353900/353932.
The Cwm Taf Morgannwg helpline for people who have been told to self-isolate by NHS Wales's Test, Trace and Protect team will be available during normal office hours over Christmas, but is closed on bank holidays.  A contact number will be given out to anyone who is contact traced or tests positive for Covid-19.
Guidance for those who are Clinically Extremely Vulnerable will be updated as soon as possible on the following link https://gov.wales/guidance-protecting-people-defined-medical-grounds-extremely-vulnerable-coronavirus-covid-19