Christmas lights switch-on road closures
Categories : Press Release
12 Nov 2019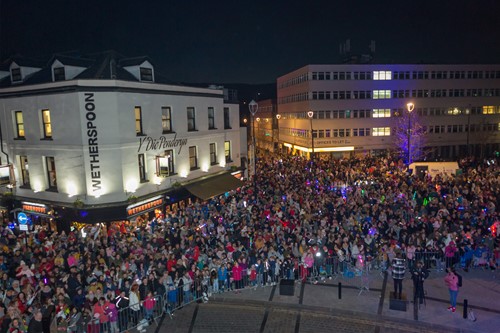 Because of our Family Fun Day and Christmas lights switch-on this coming weekend, a number of town centre roads and car parks will be closed.
From Thursday 14–Sunday 17 November, Gillar Street Car Park will be closed from 6pm Thursday until Sunday.
From Friday 15-Saturday 16 November, the bottom of Newcastle Street and Ty Gwyn Car Park will be closed from 8am Friday until 8pm Saturday.
On Saturday 16 November, Castle Yard and John Street Loading Bay will be closed from 6am-7pm; Broad Street, Three Salmon Street and lower High Street (up to JOL's) will be closed from 6am-10pm; and Castle Street, Glebeland Street, Wheatsheaf Lane, Victoria Street and Pontmorlais High Street will all be closed from 4pm–6pm.
We apologise for any inconvenience.