Cllr Lisa Mytton takes the reins
Categories : Press Release
21 Jan 2021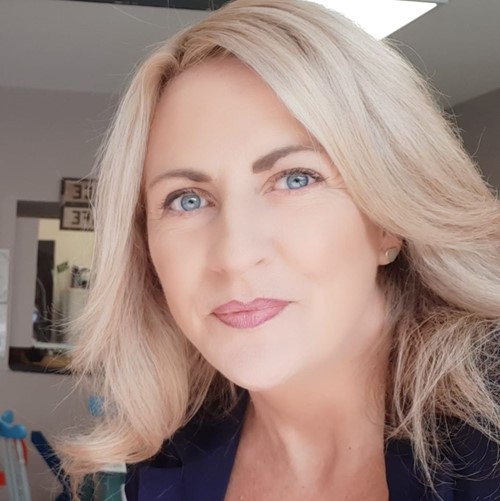 The County Borough Council's longest-serving elected female member Cllr Lisa Mytton has also become the new Leader of Merthyr Tydfil CBC.
At a Special Council meeting held last night (20 January), a unanimous decision was reached to appoint Cllr Mytton as Leader with immediate effect.
Independent member for the Vaynor ward, Cllr Mytton was elected in 2008, became Mayor in 2012, and has been Cabinet Member for Learning for almost four years.
Cllr Mytton left school at 16 and joined a YTS Youth Apprentice Scheme to work in a travel agent's, soon becoming one of its youngest managers. Later returning to college and university, she qualified as a lecturer.
"The experience of being an apprentice made me want me to continue working in that field and I joined training provider ALS Training, the company that had given me that start at 16 years old," she said.
"I've now worked for them for over 26 years in post-16 education on a part-time basis as Head of Quality, working on policies and procedures including equality and diversity, self-assessment and quality assurance for apprenticeships."
Cllr Mytton was elected 'after taking up the fight to save a field for the community' and became Mayor in 2012 'a role that I embraced and loved'.
She sits on three charity boards - the Cyfarthfa Foundation, Merthyr Tydfil Institute for the Blind, and the Stephens & George Charitable Trust - and is a governor on two school governing bodies, Ysgol y Graig and Cyfarthfa Primary.
"I'm mum to James and Beth, and that informs my drive and passion," she said. "So many people ask how I manage to do what I do. The children are my driving force - I want them to see a positive role model in their mother, as a single parent who works hard not only for them but for the community they live in; and as a female in a male dominated world leading the way for change.
"I always tell them to try everything and if you fail, you learn from it; if you succeed, learn from it – but, more than anything, remain humble and grateful."      
Cllr Mytton said she had never been politically motivated. "For me, it's always been about what's right for Merthyr Tydfil, what's right for the people, what we can do to improve how we work, where we live, and the opportunities for everyone.
"There will always be difficult decisions along the way, but I believe the positives will outweigh them. I will do all I can as Leader to bring about change and continue on the transformation journey we are on. And I'm extremely proud to be the first woman to be able to do that at Merthyr Tydfil County Borough Council."