Come along to our consultation event on Abernant to Merthyr Tydfil Tunnel
Categories : Press Release
30 Jan 2020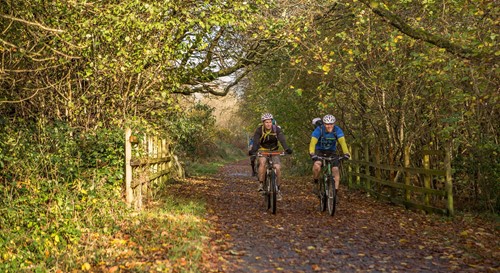 Are you a Merthyr Tydfil resident who travels between here and Aberdare and would prefer to cycle or walk there on a safe route?
If so, you might be interested in coming along to our consultation event next week on plans to improve transport links between the two towns.
We'd like your opinions on bus services and more direct and safe Active Travel routes, such as reopening the Abernant to Merthyr Tunnel for walking and cycling.
The Council and Rhondda Cynon Taf County Borough Council are working together with the aim of making the journey easier for people who travel between Aberdare and Merthyr Tydfil for reasons including work, education, shopping and entertainment.

The plan is for improved 'Active Travel' routes, providing more opportunities for walking and cycling between Aberdare and Merthyr Tydfil. These are currently limited to the seven-mile stretch of main road linking the valleys, with some very steep sections and high volumes of traffic.

The Abernant to Merthyr Tunnel is a 1.4-mile long disused railway tunnel which was closed in 1962. The tunnel could be reopened for pedestrian and cycle use, providing a safe, traffic-free and direct walking and cycling route of around four miles between the two town centres, reducing the current journey by around three miles.
The consultation period is running from 21 January until 18 February and we're holding a consultation event at St Tydfil Shopping Centre on Friday 7 February, from 10am-3pm.
Officers will be present to answer any questions you might have, and there'll be an opportunity for you to fill in the survey online or use a paper version if you'd prefer.
To take part in the questionnaire, please click here. Paper versions are available from corporate.communications@merthyr.gov.uk