Council consults on plans for single Catholic school
Categories : Press Release
30 Apr 2019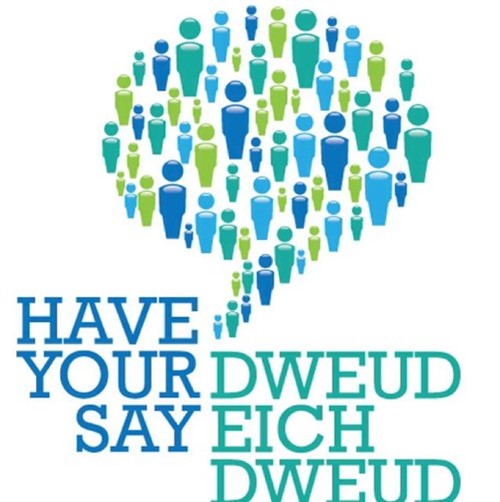 Merthyr Tydfil County Borough Council is consulting on plans to create a single aged three to 16 Catholic school that will allow for a 'seamless transition' from early years to GCSE in a state-of-the-art campus.
The authority has begun a six-week consultation exercise on the proposal to close St Aloysius RC, the Federation of St Illtyd's RC Primary and St Mary's RC Primary Schools, and Bishop Hedley High to create a single faith school provision.
Any decision to proceed with the proposal will be a made jointly between the County Borough Council and the Archdiocese of Cardiff. In the foreword to the consultation document, the Archbishop of Cardiff, the Most Reverend George Stack says he is conscious of the need for closer working between schools and that the new provision would allow for a seamless transition from early years to GCSE.
"It will put us in an advantageous position to deliver the new curriculum and give our children the benefits of an uninterrupted educational journey," he added. "It will allow us to continue to build upon the very good education currently offered by those schools in a state-of-the-art campus," he adds.
Council officers and officers from the Archdiocese have been having meetings on the future of Catholic education in Merthyr Tydfil since 2015. As a result, they concluded that issues needed addressing to achieve long-term sustainability, including the need 'to improve the learning environment and ensure there is excellent leadership across the sector'.
In the consultation document, Chief Officer for Learning Sue Walker says the Council accepted there was a need to modernise education provision, and improvement would not be sustained without changes in the way it was currently delivered.
The view was that creating an all through 3-16 school would:
• provide teaching staff with more opportunity to develop professionally
• provide a broader and more diverse curriculum
• improve the range and quality of facilities and learning resources
• broaden the range of extra-curricular and out-of-school activities
• allow for potential financial savings in terms of staffing structures and purchase of services
The new school would have up to 525 full-time primary school places, 63 full-time equivalent nursery places and 520 secondary school places.
Any provision would be planned in partnership with the Diocesan Archdiocese of Cardiff, which would be responsible for the operation of the school.
The consultation period will run from Monday 29 April 2019 to Sunday 30 June 2019. It gives residents an opportunity to learn more about the amalgamation plans and to provide their views, which will be considered when the Council decides how to proceed. The dates of drop-in events will be announced later.