Council consults on strategy to make people healthier and happier
Categories : Press Release
25 Sep 2019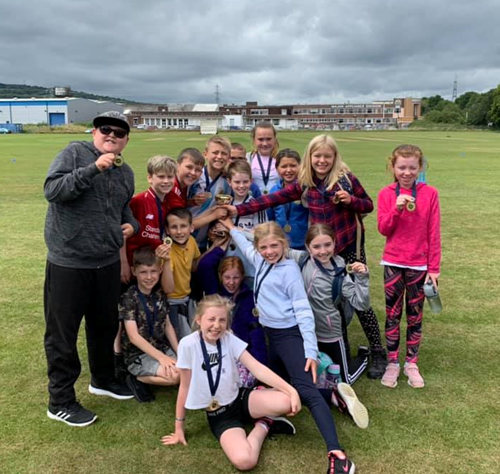 Merthyr Tydfil residents are being asked to help the County Borough Council achieve its aim of getting more people active by taking part in a consultation exercise.
The Council has drawn-up a three-year strategy designed to help improve the health and wellbeing of local residents and is keen to get the public's views on its proposals.
The strategy sets out the authority's plans to work with its partners - in sport, health, education and the community - to make the most of recreation facilities and opportunities across the county borough, and encourage their use by everyone.
"We're justifiably proud of our sporting heritage in Merthyr Tydfil, having produced many great champions over the years," said Council Leader Cllr Kevin O'Neill.
"But taking part in sport is not just about being competitive. Most importantly, we want to see active, fit, healthy and happy residents who contribute to thriving communities," he added.
"Being active and developing physical skills promotes self-confidence that leads to being successful, not just on the sporting field but in life as well."
Cllr O'Neill said the county borough was fortunate to have a wealth of sports facilities, pitches, parks and green spaces, along with an abundance of sports clubs catering for all levels of participant.
The aim of the strategy was to identify how partners could be supported to make the best use of the existing resources and explore funding options to develop new opportunities with other sectors, such as health and education.
"We're also lucky to have a committed and passionate Active Merthyr team which will continue to work hard to develop and sustain a vibrant and dynamic sporting culture across Merthyr Tydfil," he added.
"We're consulting on our plans to find out if residents agree or disagree with them, and if they're aware of anything we may be missing in order to encourage greater physical activity."
The consultation exercise will run from 24 September to 22 October, 2019.
You can take part in the online survey here. Hard copies are also available in the reception areas of Merthyr Tydfil Civic Centre and Unit 5, Pentrebach offices.