Council has continued to provide vital services through year of pandemic
Categories : Press Release
04 Mar 2021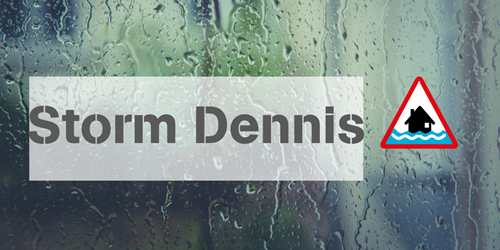 Despite the financial constraints and demands made on the Council – especially throughout the Pandemic - we have continued to provide vital services and protect those in greatest need.
At yesterday's special meeting of the Council to set the budget for 2020/21, Leader Cllr Lisa Mytton outlined each department's achievements during the year, including:
processing Business Grants exceeding £20 million to over 1,000 businesses, along with self-isolation and social care payments
delivering over 2,000 children's free school meals
moving forward with plans for the new seedling Welsh medium school and new 3-16 faith school
working on the Raising Aspirations, Raising Standards strategy for education
in the light of Storm Dennis, establishing 49 repair schemes totalling around £8.6m to reduce risk of future flooding and protect properties
continuing to be the best performing local planning authority in Wales according to Welsh Government data
significantly improving waste management in relation to Welsh Government Recovery and Landfill diversion targets, with a provisional recovery rate of 66.74% in the first three-quarters
completing £1m worth of resurfacing works, £350k on upgrading traffic lights, safety fences, disabled access, cattle grids, highways signs and road lining, and £900,000 worth of routine maintenance works

retaining Green Flag status for Cyfarthfa Park, Taff Bargoed Park and Aberfan Cemetery, and adding Thomastown Park to the list

performing a vital role in the test, trace and protect  service
obtaining £500,000 to upgrade crime prevention measures in the town ward, including improved CCTV and better street lighting
the Emergency Planning Team being key partners in the planning of testing and vaccination centres, with Merthyr becoming the first local authority in Wales to pilot a mass-testing programme
multi-agency working and third sector support coming together to offer practical and financial resources to the most vulnerable in our communities
encouraging the use of technology by buying iPads and screens for care homes
carrying out a pilot health check assessment early in the pandemic to understand the business impact of the virus
supporting sports clubs, social enterprises, freelancers, and private businesses to successfully apply for just over £120,000 of external investment
overseeing the construction of the new bus interchange facility, work on which has continued unabated throughout the pandemic, with a planned opening in April 2021
managing two multi-million-pound programmes on behalf of Cardiff Capital Regional Transport Authority (CCRTA)
securing over 200 jobs for people through the Employability Team
becoming a Kickstart Gateway representative and successfully securing funding to create 95 jobs internally and with external businesses
helping 38 local people secure apprenticeship opportunities in Advanced Manufacturing and Engineering through the Aspire Shared Apprenticeship programme
working with Welsh Government, Transport for Wales, and the Valleys Taskforce to create an integrated Merthyr Tydfil town centre master plan
securing over £1m from the Welsh Government's Transforming Towns Programme to deliver key physical regeneration projects
being identified as a key Discovery Gateway site Linked to the Valleys Task Force, securing nearly £1m to redevelop the Canolfan at Cyfarthfa Park
launching the Cyfarthfa Plan, a master plan to turn Merthyr Tydfil's Cyfarthfa Heritage Area into an industrial heritage centre of international significance
in the light of housing and homelessness services seeing an unprecedented increase in demand, securing just under £1m of Welsh Government COVID-19 Phase 2 funding for Modular Homes, setting up a regional Mental Health & Substance Misuse Multi-Disciplinary Team at hostels, increasing the number of Housing First Project units from eight to 12; and approving various new housing developments.
Cllr Mytton said yesterday's announcement of the final Local Government Settlement confirmed an increase of +4.64% for Merthyr Tydfil. The settlement enabled the Council to accommodate unavoidable additional demands of £3.6m, as well as a further £1.3m demands related to COVID-19 to be financed through the Welsh Government's Hardship Fund.
She said the identification of nearly £1m service efficiencies enabled the proposal to the Council for the budgeted Council Tax increase to be reduced from 4.99% to 3.55%.
"From an overall financial perspective, we previously faced a deficit in excess of £20m, and close financial management brought in nearly £3m surplus in 2019/20," said Cllr Mytton.
She thanked all members, officers and staff of the authority for their continued support in such difficult times 'for delivering high performing services for the citizens of Merthyr Tydfil County Borough'.