Do you know someone who could benefit from the Santa Appeal?
Categories : Press Release
21 Dec 2020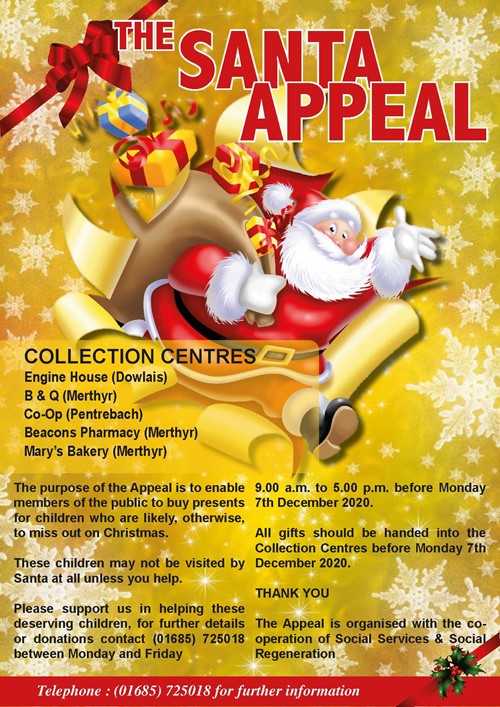 Thanks to the generosity and support of the community, the 2020 Santa Appeal has been one of the most successful yet, which over 140 families receiving Christmas gifts so far this year.
In light of the weekend's announcement we're mindful that there may be a number of children and young people in need of support who previously may not come to the attention of Merthyr Tydfil Children's Services Santa Appeal.
We have a number of gift bundles – primarily for children under 10 years of age – still available so if your family would benefit from the support of the Santa Appeal, or you know someone who would, please make contact with the Early Help Hub on 01685 725011.
All gifts have been packed by staff wearing Personal Protective Equipment and arrangements will be made for collection of the items which will adhere with social distancing guidance.
We have limited availability to support socially distanced door step deliveries.