Don't destroy the countryside, walkers urged
Categories : Press Release
06 May 2020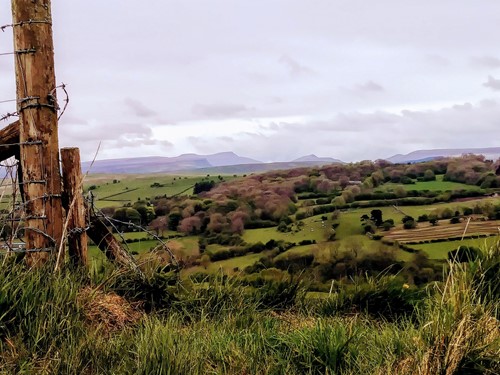 With more people than usual walking in our countryside at the moment, we're appealing to you to observe the Countryside Code and please take your litter home.
A large part of our county borough lies within beautiful landscape, and an increased number of residents are currently taking advantage of that to get some fresh air and exercise during the lockdown.
However, with the increased numbers has come a corresponding rise in the amount of litter left behind, putting extra pressure on our street cleansing, rights of way and waste enforcement teams, and spoiling our beautiful landscape.
Dog fouling is another major issue in the countryside that's got worse since the pandemic started. If your dog fouls in a public place, you must clean it up or you can be fined £2,500.
One of the main dangers for the public is Toxocara canis, a roundworm which lays eggs found in dog mess - which can easily be picked up by young children, resulting in stomach upsets, sore throats, asthma and - in rare cases - blindness.
Cabinet Member for Regeneration and Public Protection Cllr Geraint Thomas said: "We're so fortunate that in Merthyr Tydfil that we have breathtaking scenery right on our doorstep and don't have to travel far to access it.
"We're also lucky to have our wonderful trails and a vast rights Rights of Way network, allowing people of all ages to get out and about.
"Unfortunately, though, some of our residents are not respecting these fantastic amenities and leaving behind litter, dog mess and rubbish.
"Please, please follow the Countryside Code - protect plants and animals and take your litter home, keep dogs under close control and pick up after them. Enjoy - don't destroy - our countryside."
#OurCountryside #EnjoyDon'tDestroy