Easy way to discover Merthyr Tydfil's hidden wealth of activities
Categories : Press Release
06 Sep 2019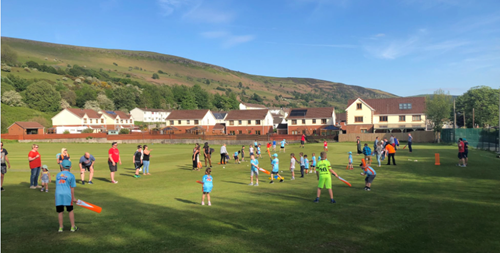 Merthyr Tydfil people who want to become more active but are unsure what is available locally now have a comprehensive easy-to-access list at their fingertips.
An interactive website map listing more than 50 different clubs, groups and activities across the county borough shows users a range of different pursuits on their doorstep and further afield.
The County Borough Council's Active Merthyr Tydfil team came up with the idea after a consultation with parents, as well as reading countless social media posts asking what was available for local children to do.
"We always see posts on Facebook asking if people know of any football sessions, dance classes and other physical activity opportunities," said Sports Development Coordinator Johnathon Baber.
"We already knew there was a lot happening, but even we were surprised by the breadth and range of what's out there – from 'pram fit' to Ooshimeyo Judo, cheerleading and roller derby," he added.
"But we also know that it's not yet the most comprehensive list and we're urging the other club/activity providers to let us know their details so we can include them on the site too."
The 'Activity Finder' is on Active Merthyr Tydfil's website and split into age group sections; so if you're looking for something your toddler can do, click on the '0-3 years' tab, etc.
The website page is available here where there is also a contact form to list your activity. You can also email activemerthyrtydfil@Merthyr.gov.uk or telephone 01685 727493.