Eisteddfod Gorsedd Honours for 2019
Categories : Press Release
23 May 2019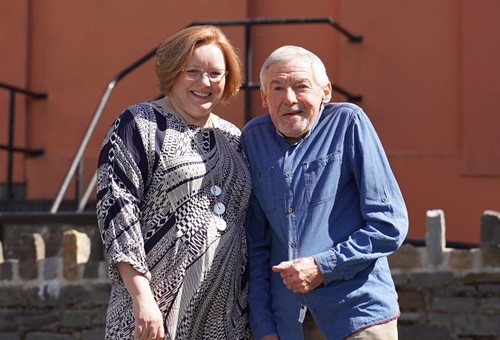 The honours, presented annually, provide an opportunity to recognise individuals from all parts of the country for their achievements and commitment to Wales, the Welsh language and their local communities.

Lis McLean is a native of Merthyr Tudful who has worked tirelessly to promote the use of the Welsh language in her community. Lis started volunteering with Canolfan Gymraeg Merthyr Tudful, a Welsh Language Centre that was established in 1991 following the Urdd Eisteddfod in Merthyr in 1987. Lis's vision to transform the Welsh language Centre and adjoining Chapel building into a new community facility and Theatre space was realised in 2011. This was made possible with the support of the community and Lis's enthusiasm and persistence.

Today Canolfan a Theatr Soar is home to various societies and organisations which promote Welsh language and culture. The Centre is the focus of Welsh language activities in the town providing opportunities for people of all ages.

Malcolm Llewelyn was born in Merthyr Tudful and started to learn the Welsh language in evening classes in the town. During the seventies Malcolm worked as a volunteer to establish a Welsh Learners Society He is fluent in the language and has been an enthusiastic supporter of the Welsh language and culture for several years. He has worked tirelessly as a member of several committees and institutions, predominantly in the Merthyr area. Now retired he still holds classes for Welsh learners. He has published several books on local history and shall hopefully be publishing a book in July on Welsh place names in Merthyr and will be launched in Canolfan Soar. His dedication to the language and culture of Wales has been greatly respected and appreciated by many people.
Bachgen bach o Ferthyr erioed,erioed.