Grants scheme for hospitality and tourism sectors now open
Categories : Press Release
15 Dec 2020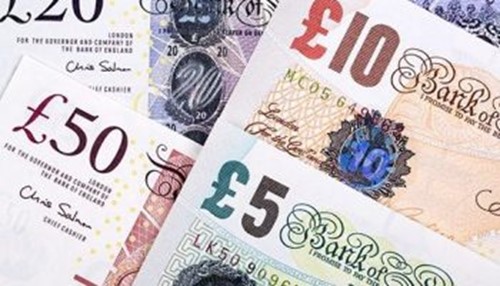 Local tourism, leisure and hospitality businesses are being encouraged to apply for support from Welsh Government's £160m Restrictions Business Fund.
The programme in Merthyr Tydfil is now open and will see businesses and sole traders that have been directly impacted as a result of the current Covid-19 restrictions receive a payments of £2,000.
The Restrictions Business Fund Discretionary Grant is available to assist businesses that have:
Been forced to close as a result of the national restrictions put in place for hospitality businesses.
The grant will also support supply chain businesses linked to the hospitality sectors and some retail businesses that estimate that the latest restrictions put in place will result in at least a 40% reduction in their turnover for December 2020 as compared to December 2019 (or September 2020 turnover if not trading in December 2019)
For self-catering properties, local authorities have full discretion to request and examine trading business accounts, booking lists and self-assessment tax returns submitted to HMRC for the financial year ending 31 March 2019 if additional evidence is required to demonstrate that this criteria is met.
The eligibility criteria for the grant include:
Businesses were trading prior to 1 September 2020
 Businesses must have one or more of the following
HMRC Unique Taxpayer Reference (UTR) Number
VAT Registration Number or a VAT exemption certificate (if applicable)
Company Registration Number (if applicable)
Hackney carriage license number or private minicab licence number (if applicable)
Businesses have been forced to close or experienced a drop in turnover of >40% as a direct result of the restrictions introduced in Wales
For Businesses that apply for funding before the end of December 2020, applicants will be required to self-declare that there has been an actual decrease in turnover of at least 40% for the period from 4th December up to the application submission date.
Limited company with a turnover of between £10,000 and £50,000
Sole traders / partnerships with a turnover less than £85,000
The business must be the main source of income (>50%)
Supported businesses must aim to maintain employment for 12 months
 Please note that if your business is liable for Business Rates, you WILL NOT be eligible for the Discretionary Grant.
Cabinet Member for Finance and Governance Cllr Andrew Barry said: "The purpose of the grant is to provide businesses with cash flow support and to help them survive the economic consequences of the restrictions introduced. The application is as 'light touch' as is possible, should you have any queries do not hesitate to contact me."
Applications will be dealt with on a first come first served basis. This may lead to applications not being appraised after they have been submitted if the fund is fully committed. Applicants will be notified of this by email.