Groups encouraged to apply for funding for healthy activities projects
Categories : Press Release
07 Apr 2021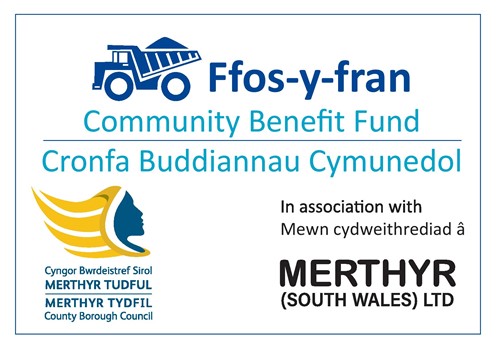 Merthyr Tydfil community groups are being urged to apply for funding of up to £5,000 from two local grants schemes.
The Ffos-y-fran Community Benefit Fund programme was established by the County Borough Council in collaboration with local mining company Merthyr (South Wales) Limited. 
It donates £1 for every ton of coal sold from the Ffos-y-fran land reclamation scheme, and since the site opened in 2007, more than £6m has been awarded to a wide range of groups and causes.
The Ffos-y-fran Intermediate Grants Scheme awards grants of up to £5,000 twice a year, while the Small Grants Scheme of up to £1,000 runs throughout the year and can be accessed through local councillors.
The programme is open to all community groups with local environmental, educational or leisure projects that will help create a 'strong, sustainable and diverse economy', supporting people in developing new skills.
"After the impact wrought by the pandemic, however – in terms of people losing many usual opportunities to exercise - we'll be particularly welcoming groups encouraging healthy lifestyles and physical activity," said the Council's Deputy Chief Executive Alyn Owen.
Organisations and clubs supported in recent years include Bedlinog RFC, Merthyr Triathlon Club, Penydarren Boys and Girls Club, 4th Merthyr Scouts, Treharris People Together, Osteoporosis Support Group, Ynysowen Male Choir, Ar Agor Photographic Club and Taff Vale Amateur Radio Club.
Grants are for revenue/capital costs and match funding is a requirement for the Intermediate Fund, either through cash or in-kind contributions.
Applications for the Intermediate Grant were opened from April 1 with the closing date 14 May 2021.
For further information or an intermediate application form please go to our webpage https://www.merthyr.gov.uk/resident/regeneration/ffos-y-fran-community-fund/ or contact the Ffos-y-fran Benefit Fund Coordinator on 01685 726225 or ffosyfran@merthyr.gov.uk