Help us save your favourite place's name
Categories : Press Release
21 Nov 2019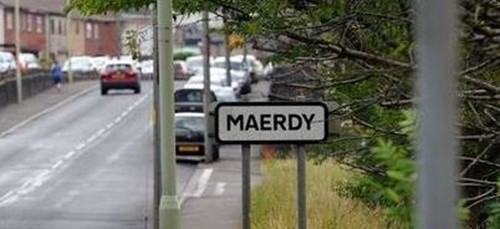 Residents of Merthyr Tydfil and Rhondda Cynon Taf are being urged to join a campaign to 'save' Welsh place names.
A project aiming to maintain the 'special significance' of traditional names is asking people to take part in a survey identifying the places that are important to them, in a bid to keep alive their history.
"Welsh place names tell a story," said Rural Development Programme Coordinator Llŷr Evans. "In around 480AD Tudful, a daughter of King Brychan of Brycheiniog, was martyred during a pagan raid. The place she was killed was subsequently named Merthyr Tydfil in her honour."
Unfortunately, traditional place names are being lost. Anglicisation of them as an inevitable result of industrialisation and inward migration (Hirwaun being pronounced Herwin locally, for example), is cited as one of the reasons.

A new and more dangerous threat is seen as the growth in social media and online platforms for tracking outdoor activities adding to the trend.
"Names used for tracking cycle and running routes are unlikely to be the original names for an area," Llŷr added. "Local examples include Mynydd Gilfach yr Encil becoming Hang Gliders' Hill and Cwm Callan becoming Copper Canyon. And because online route names are permanent and recorded, there's a danger that they can replace original names."
In an attempt to address this, Rural Action Cwm Taf - the Rural Development Programme in Merthyr Tydfil and Rhondda Cynon Taf, together with Cardiff based Environmental Services consultancy TACP – has launched the Cultural Place Names and Landscapes project to identify names and landscapes that matter to people.
"There are likely to be several places which have a special significance to residents, businesses and visitors - where they live, holiday, exercise or where they go to escape," said Llŷr. "We'd like people to tell us about these places, specifically their history and the origins of their Welsh or English names."
Please let us know by completing this short survey: https://arcg.is/uW9Ka