Categories : Press Release
01 Feb 2021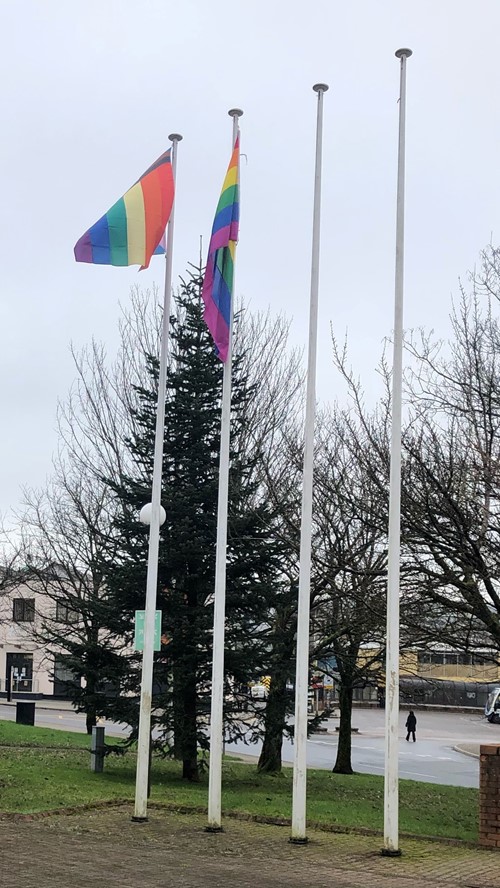 The month long celebration aims to promote equality and diversity, and encourages further education in LGBTQ+ issues to stamp out prejudice. It raises awareness of matters, which affect the LGBT community, and celebrates the lives and history of lesbian, gay, bisexual, and transgender people.
Merthyr Tydfil County Borough Council was pleased to show its support of the LGBT+ community by raising the Progress Flag outside the Civic Centre today (1 February 20201).
The Progress Flag, released in 2018, aims to represent inclusion and progression. It includes the six stripes of the LGBTQ flag, alongside the trans flag, and stripes representing marginalised communities. These form an arrow pointing towards the right to represent forward movement.
Council Leader Cllr Lisa Mytton spoke today of the strong ties between South Wales communities and LGBT groups, dating back to the Miners' Strike of 1984-85.
For more information and access to free resources, please visit the LGBT+ History Month website: https://lgbtplushistorymonth.co.uk/