Make like a Victorian hunter this Easter on Cyfarthfa's animal trail!
Categories : Press Release
18 Apr 2019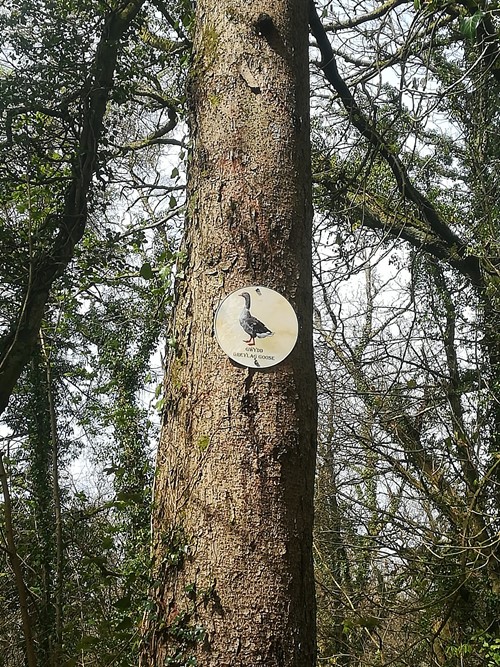 This Easter weekend will see the start of two new exciting spring adventure activities at Cyfarthfa Park that are as educational as they are fun – as well as being free!
The Cyfarthfa Park Animal Trail traces the footsteps of hunters from the Victorian era at the time when the Crawshay family lived at Cyfarthfa Castle and hunting was a popular hobby.
This time around, though, no animals will get hurt!
People taking part will be given a copy of the original game card, which lists the animals that lived in the park, including pheasants, partridges, Woodcocks and hares.
The 'hunters' will go into the woodland, follow the path around the four ponds and see how many animals they can spot – there are nine altogether.
"Cyfarthfa Park is home to many different species of animals, some of which are now highly endangered and protected. The trail is a great opportunity to learn what once used to live on the park," said Gill Hampson, the County Borough Council's Biodiversity Officer.
"As well as giving participants the opportunity to enjoy being active in a beautiful environment, the trail game cards will also have lots of interesting facts about the animals on the list – the female pheasant can run at a speed of up to 10 miles per hour, for example. So there's lots to learn!"
Jane Sellwood, Wellbeing Operations Manager with Merthyr Tydfil Leisure Trust said: 'Its great being involved in a project which incorporates a learning element to a fun outdoor activity. We are all about connecting people to opportunities and hope that the trail will encourage inquisitiveness and learning about the environment, as well as enjoying the lovely trails the park has to offer."
The park is also welcoming the return of geocaching - a fun interactive digital treasure hunt, which will also give families the opportunity to explore the animal trail or the rest of the park.
Geocache is the name given to the treasure that needs to be found to complete the game. The caches can vary greatly in shape and size - from an inch-high container to a large box - and can be hidden or immediately apparent.
To find them, participants need to register online and put co-ordinates into their GPS/smartphones. GPS units and animal trail maps are available from the Cyfarthfa Museum reception and a small deposit is required.
Visit www.cyfarthfa.com for more information.