Merthyr Tydfil businesses called on to complete economic vision survey
Categories : Press Release
16 Feb 2021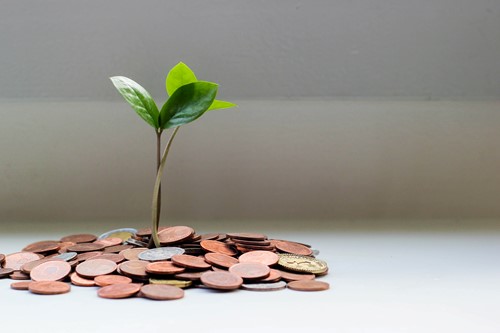 The County Council is building on the progress made in supporting Merthyr Tydfil businesses throughout the pandemic by asking them to play a part in an ambitious 15-year 'economic vision'.
Regeneration and Revenues & Benefits officers have helped businesses secure £25m of Welsh Government support since the first lockdown in March 2020.  Now the Council is setting out its plans for the local economy 'we want for our residents, communities and businesses'.
The first step in the plan is asking businesses to take part in a short survey looking at how they were impacted by the pandemic, what support they have received and still need, and what moves they have made – or could make – to look at diversifying to future-proof trading. 
"COVID-19 has posed challenges to all, but as a community we've demonstrated resilience and adaptability," said Cabinet Member for Regeneration and Public Protection Cllr Geraint Thomas.
"The Economic Vision will be help us to recover from the economic consequences of the pandemic, but it will also provide the long-term focus we require to diversify and grow our economy to the benefit of our residents, communities and businesses."
Aims of the plan include:
establishment of an Economic Recovery Board to oversee the work
working with officers to coordinate business support for local business sustainability
ensuring all local businesses are fully aware and supported to receive as much direct grant aid to ensure their survival
a Business, Education and Training Partnership (BETP) to grow the connections between the business sector and Merthyr Tydfil's education provision
developing opportunities to enable children and young people to experience wider employment opportunities through partnership
The Council has undertaken a range of actions to help town centre traders return safely, including officers working closely with businesses and South Wales Police to allocate PPE, and implement signage and floor markings to support social distancing and pedestrian flow. 
Merthyr Tydfil's Business Improvement District (BID) has also helped independent town centre traders, providing them with PPE, floor stickers and Covid-19 information posters.
The Council is working with planning and design consultants The Urbanists and economic consultants The Means to prepare the plan.  Liam Hopkins, Associate Director at The Urbanists said the Vision would help to 'improve the pace of change/recovery in relation to the local economy' and that this could not be achieved without the support and participation of key Merthyr Tydfil partners and businesses.
"The Council's ambition is that over the next year or so, it will develop the town centre as a strategic hub as part of the Cardiff City Region Metro, focusing on transport infrastructure, physical regeneration and place-making," Liam added.
"We therefore want to understand more about our businesses, the challenges and opportunities they face and the factors that might help them become more successful."
The Merthyr Tydfil County Borough Wide Economic Vision and Recovery Plan consultation survey is running from February 16 to March 16. To take part, please click here.
Photo by Micheile Henderson on Unsplash