Merthyr Tydfil businesses helped to access more than £12.5m Covid-19 support
Categories : Press Release
01 Jul 2020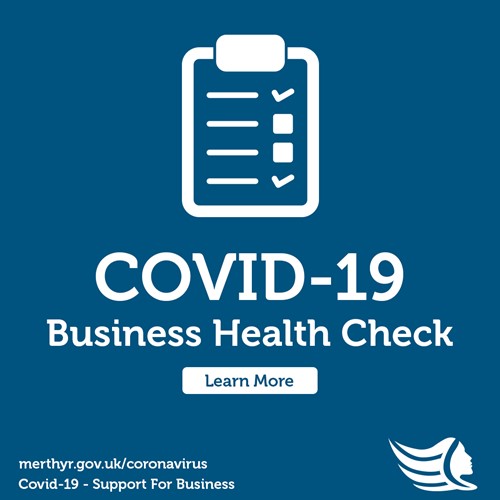 Merthyr Tydfil council officers have helped local companies access over £12.5m in Welsh Government grants and are helping them plan for recovery using a business health check questionnaire.
To date, more than 1,000 Merthyr Tydfil businesses with premises affected by coronavirus have been identified by the County Borough Council's Revenues and Community Regeneration teams as qualifying for and received funding.
In addition, 120 businesses took part in a survey aimed at building a picture of Covid-19's impact on their trading and recovery planning, the results of which are being used to determine what further support is needed.
A high percentage of those responses were from town centre businesses; 96% of responders said they had suffered income loss; 47% had furloughed staff; 66% had received grants; and 27% had coronavirus recovery plans.  
Cllr Andrew Barry, Cabinet Member for Finance and Governance, said: "We are delighted with the way in which we were able to quickly get the financial support out to our businesses.
"The business health check is helping us develop action plans for individual organisations.  Those who didn't have recovery plans are being assigned a key officer from the department to work with them on putting plans together. 
"The health check painted a devastating picture of how hard these businesses have been hit by coronavirus, but we're doing all we can to help their survival."
The Council is working on other proposals to ensure the future sustainability and vibrancy of businesses in the town centre after the lockdown ends. Ways of operating will be different, but plans are in hand to make sure that traders can continue to operate as normally as possible.
For further information on the available support, please email economicdevelopment2@merthyr.gov.uk