Merthyr Tydfil joins the Commonwealth in lighting the Queen's Platinum Jubilee Beacons
Categories : Press Release , Council , Corporate
19 May 2022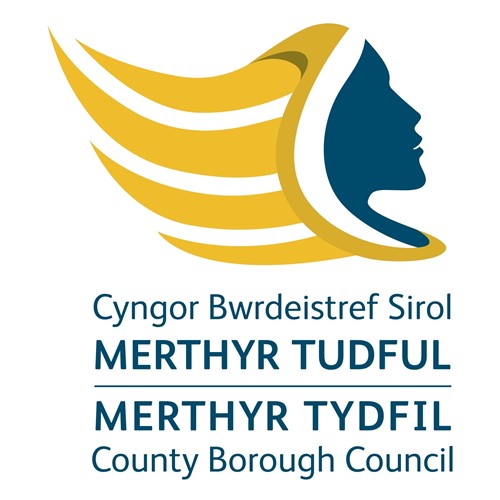 Penderyn Square in Merthyr Tydfil will be the focus of a celebration to mark the start of the Queen's Platinum Jubilee Celebrations next month.
Merthyr Tydfil will join other communities across the UK and the Commonwealth to see town criers, pipers, buglers and choirs celebrate witnessing the lighting of a Platinum Jubilee Beacon - on Thursday, 2 June.
In the run up to the event, local families can discover more about Merthyr Tydfil and the Royal Family by trekking the Queen's Platinum Jubilee Beacon Trail through the town centre.
Celebrations across the United Kingdom will begin at 2pm, when hundreds of town criers will announce a specially-written Proclamation heralding the lighting of more than 1,500 beacons later in the evening.
In Merthyr Tydfil, the celebration event will start at 9.30pm on Penderyn Square
At 9.35pm, Diu Regnare, a tune specially-written for the occasion by the world's leading piper Piper Major Stuart Liddell, will be played.
At 9.40pm, buglers will officially announce the lighting of the beacons with another new song, a bugle call entitled Majesty.
Then at 9.45pm, to coincide with the lighting, community choirs will join us to mark the occasion. Finally a piece of music will be played which has been specially composed - Song for the Commonwealth. 
The ceremony is the first of the four-day Jubilee Weekend which will feature two bank holidays to encourage people to pay tribute to the Queen as part of the official programme of events. 
To mark this occasion, everyone is encouraged to take part in the celebrations by decorating their shops and businesses within the town centre.
Her Majesty's Lord Lieutenant for Mid Glamorgan, Peter Vaughan QPM, CStJ said: "I'm delighted that Merthyr Tydfil is playing its part in building on a long tradition of lighting beacons to mark significant royal celebrations."
"Penderyn Square is a fitting venue to be the focus on this historic occasion and see the County Borough contribute to the lighting up of the nation and the Commonwealth."
Details of a temporary road closure between 8 pm and 11 pm in parts of the High Street will be confirmed over the next few weeks.  Please visit the Council's website merthyr.gov.uk or social media sites for updates.
For further information on the Queen's Platinum Jubilee Beacon Trail visit www.JubileeBeaconTrail.com