Merthyr Tydfil's bumper year for Green Flag awards
Categories : Press Release
14 Oct 2020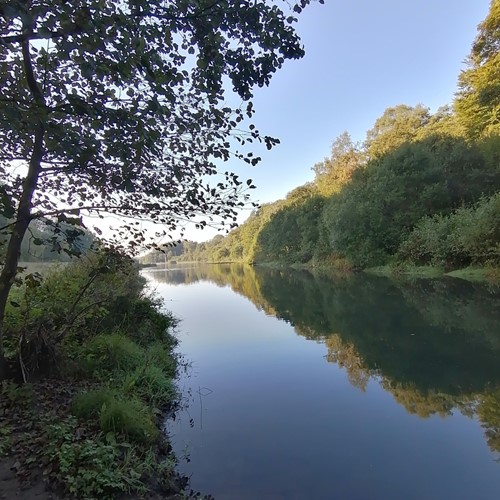 Merthyr Tydfil is celebrating a bumper Green Flag year with five of its green spaces and a further 10 community-run projects having been awarded or retained prestigious 2020 Green Flag Awards.
The County Borough Council-owned Cyfarthfa Park, Parc Taf Bargoed and Aberfan Cemetery have all retained their awards, the international mark of a quality park or green space presented by Keep Wales Tidy. Thomastown Park has received an award for the first time, and Natural Resources Wales-owned Garwnant Forest Centre also received a full award.
Dowlais & Pant Community Action Group has been given no fewer than three Green Flag Community Awards, the benchmark for parks and green spaces managed by volunteers. The full list of recognised Community Award projects is:
Cilsanws Nature Reserve - Merthyr Tydfil and District Naturalists' Society
Dowlais Community Centre Garden - Stephens & George Charitable Trust
Dowlais Nature Garden by Ty Dysgu School - Dowlais & Pant Community Action Group
The Hafod Community Nature Garden - Dowlais & Pant Community Action Group
Muriel & Blanche Community Nature Garden - Dowlais & Pant Community Action Group
Gurnos Men's Project's Community Garden
Penywern Top Pond - Merthyr Tydfil Angling Association
Pitwoods Park - Nant Llwynog Volunteers
Pontsticill Village
Woodland Walk - Royal Crescent Allotment Society
The Green Flag Award programme is delivered in Wales by environmental charity, Keep Wales Tidy, with support from Welsh Government. It is judged by green space experts, who volunteer their time to visit applicant sites and assess them against eight strict criteria, including biodiversity, cleanliness, environmental management and community involvement.
County Borough Council Cabinet member for Regeneration and Public Protection Cllr Geraint Thomas said: "We're justifiably proud of our green spaces and the fact that we keep winning Green Flag awards, year on year.
"Yet again, the Council-managed sites of Cyfarthfa Park, Aberfan Cemetery and Parc Taf Bargoed – the latter for a 10th consecutive year – have been honoured with the top award, with Thomastown Park coming on board for the first time," he added.
"We're also grateful to all the dedicated volunteers across the county borough who are continuing to create and sustain community projects that are also recognised annually.
"This particular past six months has proved how vital our parks and other green spaces are to people - often isolated in every other aspect – to be able to find somewhere they can connect with nature and forget about life's troubles for a while."
Lucy Prisk, Green Flag Coordinator at Keep Wales Tidy said: "The pandemic has shown just how important high-quality parks and green spaces are to our communities. For many of us, they have been a haven on our doorstep, benefitting our health and well-being."