Merthyr woman prosecuted for selling fake cigarettes
Categories : Press Release
08 Sep 2020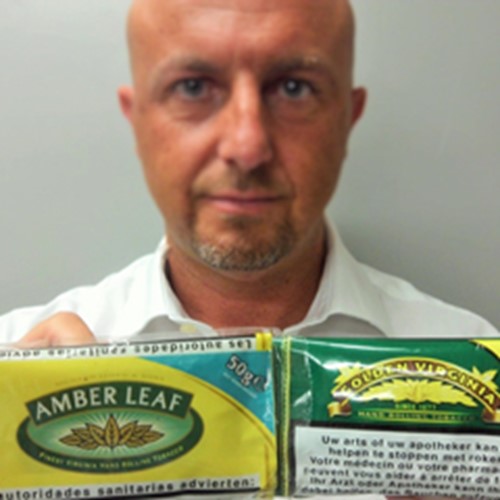 An investigation into the sale of fake cigarettes and tobacco led by Merthyr Tydfil CBC Trading Standards Service led to the prosecution of Sheila Dallison at Merthyr Magistrates Court on the 2nd September 2020.
The investigation began following a tip off in September 2019 when trading standards received information that illegal cigarettes were being supplied from Dallison's home in Galon Uchaf, Merthyr Tydfil. An undercover test purchase was made of 200 Mayfair cigarettes which were found to be fake and not packaged or labelled correctly for the UK market.
This resulted in a warrant being executed at Dallison's property where nearly 22,000 Mayfair, Marlboro and Richmond cigarettes were seized along with 7.5Kg of Amber Leaf and Golden Virginia hand rolling tobacco. All of which were counterfeit and not properly labelled for the UK.
Dallison appeared before Merthyr Magistrates on the 2nd September 2020 where she pleaded guilty to offences under the Trade Marks Act and other legislation related to tobacco labelling. The magistrates did not sympathise with Dallison's story and consideration was given to a custodial sentence. Following probation reports the court imposed fines and costs totalling £1575 and all of the cigarettes and tobacco were forfeited.
Paul Lewis, Head of Protection and Safety Services, said: "This sends a clear message that selling illegal cigarettes will not be tolerated in Merthyr Tydfil. Residents must be aware that no cigarette is good for you, but fake cigarettes contain even higher levels of cancer-causing toxins than standard cigarettes, so people should think twice about buying them. The sale of fake cigarettes also damages legitimate trade as well as making it easier for children to access them."
Cllr Geraint Thomas, Portfolio Member for Regeneration and Public Protection, said: "Our trading standards team are committed to cracking down on illegal tobacco. Our officers will continue to investigate anyone selling illegal tobacco from either retail or domestic premises and sellers breaking the law face being brought before the courts and facing fines or imprisonment. In appropriate cases we will also use the Proceeds of Crime Act to target the money made by this offending and take the cash out of crime and hit criminals in the pocket."
Anybody with information regarding the sale of counterfeit products including tobacco and cigarettes can report the matter in confidence via https://www.merthyr.gov.uk/do-it-online/report/general-reporting-form/ or call 0808 223 1133.