Open day to plan for winter night shelter
Categories : Press Release
28 Aug 2019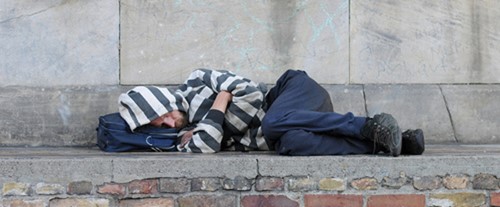 Merthyr Tydfil County Borough Council is making plans for its winter night shelter by hosting an open day next week to prepare for the possible demand from rough sleepers.
 The event at Tabernacle Church, Brecon Road on Tuesday, September 3, will be attended by housing officers, volunteer coordinators, support officers and training staff, as well as volunteers and partners including the police.
In the past couple of years, the Council has carried out a review of issues across the county borough, adopted a new homelessness strategy and introduced a Housing First project - a new approach run in partnership with the Salvation Army.  A Housing First for Youth Scheme is also expected to start in the near future.
"We're pleased with the progress made, but are not going to rest on our laurels and have been working with a range of partners to try to prevent homelessness occurring in the first instance," said Cabinet Member for Regeneration and Public Protection Cllr Geraint Thomas.
"The winter night shelter has been in existence for the past nine years and is staffed by volunteers and members of faith-based organisations," he added.  "I'd like to thank them all for their support of our vulnerable community members' year on year.
"We're planning for this year in readiness for January 2020 and would like to invite all interested parties, volunteers and community members to attend the open day at 9.30am on September 3, enjoy a tea or coffee and find out what support's provided and how you can help."
The shelter will run until mid-March during periods when the Council triggers its Cold Weather Plan, but volunteers are also allowed to use their discretion on when it should open at other times. Each day the shelter is open, nine or 10 volunteers are required to cover three shifts: 6-10pm, 10pm-6am and 6-8am.  Anyone who would like to help out is asked to contact the Council's housing solution team on 01865 725000, email housing@merthyr.gov.uk