Operation NET capitalises on coronavirus community spirit
Categories : Press Release
14 May 2020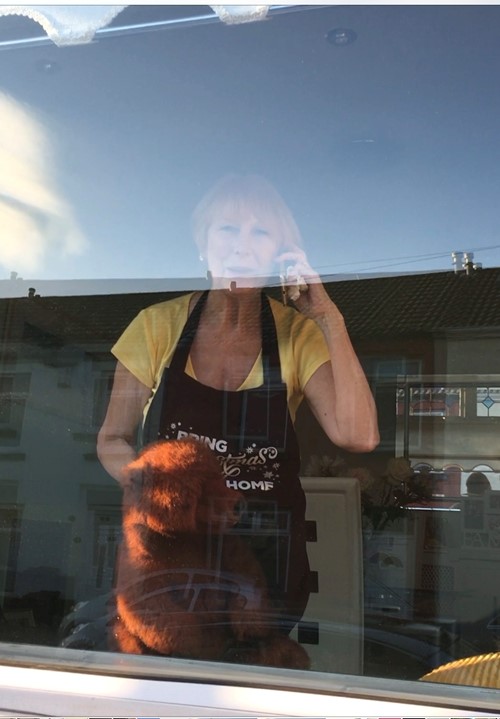 A Valleys project supporting people to overcome barriers to employment is working through the lockdown helping both furloughed workers and isolated people.
Operation NET - Nurture, Equip and Thrive – is an initiative part-funded by the European Social Fund through the Welsh Government and operates in Merthyr Tydfil, Bridgend, Blaenau Gwent, Caerphilly and Torfaen. It supports people who are employed, but have work-limiting health conditions or other barriers, to gain sustainable employment.
The project offers mentoring, coaching and 'job brokerage' - matching people's skills and experience to vacancies. Officers work in partnership with other agencies to help clients improve their health situation, as well as providing childcare and transport solutions.
Operation NET recently brought together a furloughed worker looking to help others during the pandemic with a vulnerable 'shielding' resident.
After retiring as a nurse at Prince Charles Hospital and losing her husband, Shelagh McCarthy became a volunteer with Cwm Taf Morgannwg Community Health Council and Merthyr Hospital Radio.
"Shelagh loves to keep active and feel she is making a valued contribution," said Working Skills for Adults programme Employment Support Officer Kay Maybank. "She was about to start a small seasonal role at Asda and eager to sign up to Operation NET to continue her progression within the workplace."
But underlining health conditions meant Shelagh had to self-isolate and shield herself from coronavirus.
At the same time, another Merthyr Tydfil Operation NET participant, Sylvia Rogers, found herself on furlough and wanting to help her local community.
She was signposted to Voluntary Action Merthyr Tydfil and has ended up helping Shelagh by collecting shopping and having regular chats.
"Even though the Operation NET team have been working from home, it hasn't deterred the project from having an impact on the lives of the participants involved and the community," said Kay.
"Sylvia is a motivated and dedicated person and here she has been best placed to safely volunteer her services, care, compassion and goodwill.
"This scenario demonstrates fantastic people, projects and community partnership working together at their best. Massive thanks to all involved and a huge clap to Sylvia and Shelagh for both their time given to their communities and our great NHS."