Paper copies of Catholic school consultation survey available locally
Categories : Press Release
01 Feb 2022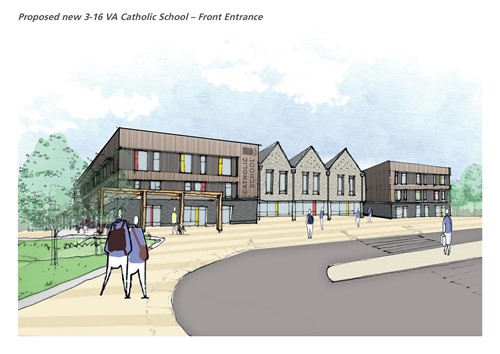 Paper copies of the Council's consultation survey on revised options for the siting of the new 3-16 VA Catholic school are available from local shops, community buildings, schools and churches.
Copies of the survey and supporting documents are on display in Gurnos the Neighbourhood Learning Centre and Galon Uchaf Residents' Centre.
The Premier and One Stop Shop at Gurnos, Bishop Hedley High School and the feeder primary schools: St Mary's, St Illtyd's in Dowlais, St Aloysius in Gurnos and St Benedict's in Merthyr Vale also have the packs and surveys.
Copies are available by post to residents – please either telephone 01685 725000 or email 3-16vaschool@merthyr.gov.uk
The consultation is running until Thursday, 17 February, and the online survey and proposal details, including site plans, can be accessed via the following link: https://www.merthyr.gov.uk/vaschool