Categories : Press Release
13 Oct 2020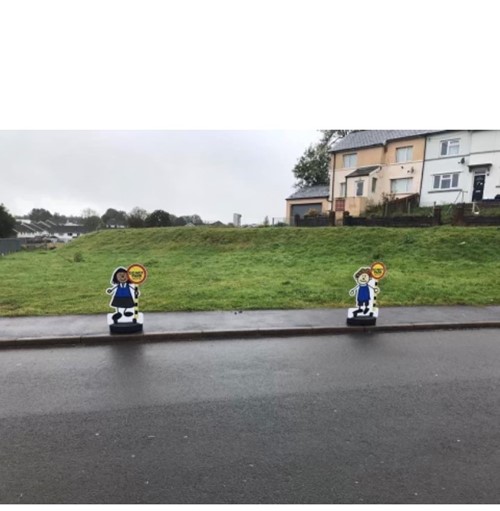 School gate parking is an issue outside the majority of schools in Merthyr Tydfil and is the main cause of complaints received by the Road Safety Team. We have recently purchased 12 Parking Buddies that can be loaned to schools to see how effective they are in assisting with the continuing issue of illegal or dangerous parking.
Currently, the parking buddies are at Pantysgallog Primary School, Edwardsville Primary School and Gwaunfarren Primary School.
If any schools wish to borrow the buddies or may be interested in purchasing their own, which can be personalised with uniform colour and messages, please contact the Road Safety Section at Engineeringandtraffic@merthyr.gov.uk