Prestigious line-up of speakers at 10th annual heritage conference
Categories : Press Release
31 Jan 2020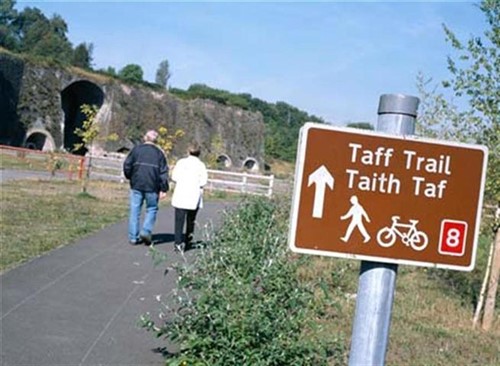 The importance of industrial heritage to the economy of the future will be one of the themes discussed by a prestigious line-up of speakers at next month's 10th annual Merthyr Tydfil Heritage and Regeneration Conference.
Nick Thomas-Symonds MP will be talking about his work as Chair of the All-Party Parliamentary Group on Industrial Heritage, while the February 28 event will also see the launch of a booklet about Merthyr women who have made a difference to the world – including a suffragette and the women who fought for equal pay at Hoover's.
Delegates will also be updated on plans to transform Merthyr Tydfil's Cyfarthfa heritage area into a heritage centre of international significance.
The conference, jointly organised by Merthyr Tydfil Heritage Forum and Merthyr Tydfil County Borough Council, is being held at Merthyr Town Football Club and is a free event.
MP for Torfaen, Nick Thomas-Symonds is an elected Fellow of the Royal Historical Society, has written two biographies of Labour politicians Clement Attlee and Aneurin Bevan, and is currently writing a biography of Harold Wilson.
He will be speaking on 'how we can take the very best from our past to build the economy of the future', and highlighting case studies from around the UK, examining the different models used to make sites sustainable and the key role local councils can play in the industrial heritage sector.
Heritage Forum Chair Joe England will be looking back at heritage developments in Merthyr Tydfil since the first conference 10 years ago and also discussing the Welsh Government's strategy for economic development in the valleys.
Merthyr Tydfil's current longest-serving female elected member Cllr Lisa Mytton will be announcing the publication of Torchbearers, a booklet about groundbreaking Merthyr Tydfil women, include a top scientist, a poet, a suffragette, an award winning journalist, a famous fashion designer, doctors, an historian, and the women who fought for equal pay at Hoovers.
Other speakers include: Cyfarthfa Museum staff Ben Price and Chris Parry, talking about the museum's community outreach work; County Borough Council Interim Chief Executive Ellis Cooper, speaking on 'The Regeneration of Merthyr Tydfil'; and Design Commission for Wales Chief Executive Carole-Anne Davies and consultant Geraint Talfan Davies, providing an update on the Cyfarthfa Plan.
The conference is taking place from 9am-3.30pm and includes a buffet lunch.
Cabinet member for Regeneration and Public Protection Cllr Geraint Thomas said the event had attracted a diverse range of influential speakers over the past decade, and the anniversary event was no exception.
"The conference is a highlight in the calendar for everyone interested in discovering more about our illustrious history, while also keeping abreast of future developments that will benefit us all as residents," he added.

• To book a place, please telephone 01685 727021 or e-mail conference@merthyr.gov.uk