PRIDE 2020: Pride Cymru's Big Online Week is here!
Categories : Press Release
25 Aug 2020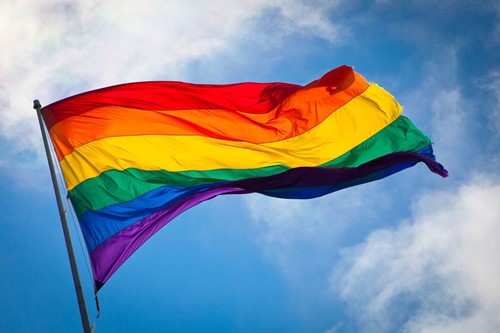 Whilst most summer festivals have been cancelled due to the Coronavirus pandemic, Pride Cymru have been working tirelessly to take Pride – Wales's biggest celebration of equality and diversity - online!
As part of the Proud Councils network, Merthyr Tydfil County Borough Council is extremely pleased to be sponsoring "The Rainbow United", a panel discussion hosted by the chair of Glitter Cymru with panellists from the Bi, Trans, BAME, Disabled LGBT+, Gypsy Romany LGBT+ and HIV+ communities represented. The session will explore how different parts of the community can be better allies and provide support to each other, with lots of personal experiences discussed.
Glitter Cymru is a social meet-up group for Black, Asian & Minority Ethnic (BAME) people who are Lesbian, Gay, Bi and Trans (LGBT+). You can find out more about the group and take their pledge to be #BETTERALLIES at https://www.facebook.com/GlitterCymru/
Other interesting events taking place during the week include:
Progress & Politics - A Fairer Future for LGBT+ People in Wales - with Deputy Minister and Chief Whip, Jane Hutt MS, Minister for Education, Kirsty Williams MS and Minister for Housing & Local Government, Julie James MS.
One of Them - a conversation between Jeremy Miles MS & Michael Cashman
Gender Identity and Intersectionality - Why it Matters - with NHS Wales.
Hate Crime Conversations - with Victim Support
Of course, there is also plenty of lighter entertainment and fun on offer, including Wales Deaf LGBTQIA+ Virtual Pride with Deaf Hub (Wales), The BIG Iris Pride Cymru Quiz, Drag Queen Story Hour, sports sessions for kids and make-up tutorials!
For the full line-up of events taking place during Pride Cymru's Big Online Week, please visit: https://www.pridecymru.com/festival/perform-at-pride/
'Proud Councils' is a partnership of Councils in South Wales working together to support LGBT+ issues and actively champion LGBT+ inclusion. 'Proud Councils' include the following Councils - Blaenau Gwent, Bridgend, Caerphilly, Cardiff, Merthyr Tydfil, Newport, RCT, Torfaen.
The Purpose of 'Proud Councils' is to improve support offered to LGBT+ staff within local authorities in Wales and ensure that local government across Wales is a visible leader in the field of LGBT+ rights and actively championing LGBT+ inclusion in our communities.
https://www.youtube.com/watch?v=z7vWRIKv2yI&feature=youtu.be