Public consultation on plans for reopening Abernant to Merthyr Tydfil Tunnel
Categories : Press Release
21 Jan 2020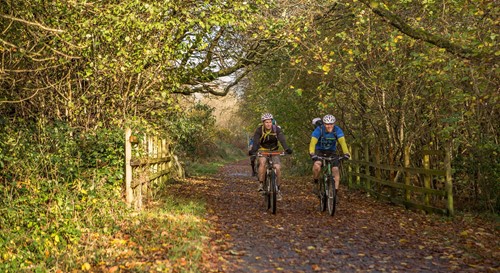 People living in Merthyr Tydfil and the Cynon Valley are being consulted on plans to improve transport links between the two valleys.
Residents' opinions are being sought on bus services and more direct and safe Active Travel routes, such as reopening the Abernant to Merthyr Tunnel for walking and cycling.
Merthyr Tydfil and Rhondda Cynon Taf County Borough Councils are working together with the aim of making the journey easier for people who travel between Aberdare and Merthyr Tydfil for reasons including work, education, shopping and entertainment.
The plan is for improved 'Active Travel' routes, providing more opportunities for walking and cycling between Aberdare and Merthyr Tydfil. These are currently limited to the seven-mile stretch of main road linking the valleys, with some very steep sections and high volumes of traffic.
The Abernant to Merthyr Tunnel is a 1.4-mile long disused railway tunnel which was closed in 1962. The tunnel could be reopened for pedestrian and cycle use, providing a safe, traffic-free and direct walking and cycling route of around four miles between the two town centres, reducing the current journey by around three miles.
The consultation period is running from 21 January until 18 February. A questionnaire is available online and consultation events will be held at venues in both towns.