Recycle Week: This is the year Merthyr Tydfil said 'We Do!'
Categories : Press Release
24 Sep 2018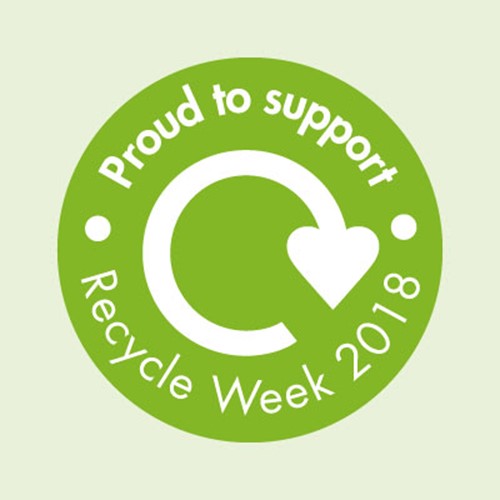 Merthyr can shout loud and proud that 'We Do' recycle! In the biggest and best Recycle Week ever, Recycle for Wales is celebrating Wales being the third best recycling nation in the world.
For the 15th annual Recycle Week (24-30 September), Recycle for Wales is celebrating how far we've come in increasing our recycling rates and ranking among the top three nations in the world. With a recycling rate of 64%, our next target is to reach 70% as soon as possible and we can achieve this by encouraging residents to make sure they're recycling all they can from all around the home.
Why? Because Merthyr Tydfil DOES recycle. Because it matters.
Getting recycling right
With billboard advertising across the UK, a huge scale digital campaign, and partnerships with a variety of Welsh brands and organisations, this year's Recycle Week is the biggest and boldest yet; celebrating the fact that more and more of us are recycling.
In fact, as a nation we are recycling more than ever before, but it's important that we get it right. New research from Recycle for Wales shows while people in Wales say doing their bit for the environment is one of the primary motivations for recycling, 84% of households add one or more items to their recycling collection that is not accepted locally, which can be problematic in the recycling process. Meanwhile almost half (49%) put at least one item in the general rubbish bin that could be recycled.
This Recycle Week we're encouraging all residents to do that little bit more to help Wales become the number one recycling nation in the world.
Here are some top tips for recycling in Merthyr Tydfil:
Recycle more of these items: Paper, food
Make sure these never go in the recycling bin: Nappies, plastic film, polystyrene
And if you're at all unsure about how to recycle a specific item, remember that Recycle for Wales's Recycling Locator can show you exactly what needs to go in the recycling bin where you live.
Recycle. Merthyr Tydfil does. Because it matters.
What and how we recycle really matters. Recycling an item rather than throwing it in the general rubbish bin means that it will be dealt with in the most environmentally-friendly way, keeping materials in use and out of the environment.
Catrin Palfrey, campaign manager for Recycle for Wales, said: "Increasingly people in Wales are recycling all they can from all around the home and our world rankings reflect this. Here in Merthyr Tydfil it's no different – more and more of us are recycling, so thank you for doing all you can and keep up the good work! Together we can help get Wales to number one."
Kevin Gibbs, Portfolio Member for Neighbourhood Services said: "Here in Merthyr Tydfil we are in a far better place than we used to be, so we want to say a huge thank you to everyone who participates in recycling. However, we could do more. If residents not currently participating in food waste recycling started to use the service and we all ensure that we recycle all of the items we are able to, then we would see noticeable improvements." 
"Anyone who needs further information can visit the Council's website merthyr.gov.uk for a complete list on what materials go in which receptacles. Alternatively contact the Civic Centre on 01685 725000."
To find out more about Recycle Week, and to use the Recycling Locator to find out what to recycle where you live, visit www.recycleforwales.org.uk