Recycling Centres to re-open
Categories : Press Release
15 May 2020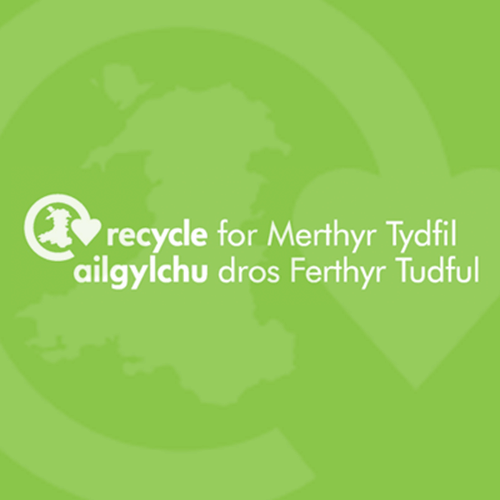 We are pleased to announce that Household Waste & Recycling Centres (HWRC's) in Merthyr Tydfil will re-open on Wednesday 20th May, 2020. 
Our main priority is to open safely, so in order to protect our staff and residents, a number of safety measures have been put in place:
Residents must not visit their local HWRC if they or someone they live with have symptoms of COVID-19.
To ease the flow of traffic to the sites, residents can use them on the day of their recycling collection only. You can check your recycling collection day here.
Residents will be asked to provide proof of address with either a driver's license or recent utility bill. We must be strict with this, so we will be operating a NO ID, NO ENTRY
If it's particularly busy and traffic management is an issue, those waiting may be asked to return later in the day.
All waste and recycling must be sorted into different material types before leaving home.
In order to maintain social distancing, users will need to stay inside their car while queuing and only get out when instructed.
Only one person can leave the vehicle to unload at any one time.
Users must keep a safe distance of at least 2m (6ft) from others at all times.
To adhere to social distancing guidelines staff are unable to help unload items, therefore residents should only take items they can carry themselves.
Users will have a limited amount of time at the site to dispose of their waste.
Sanitising stations will be provided at both sites.
We can only accept cars at the moment; however, we will re-introduce the van and trailer permit scheme as soon as possible.
Both the Dowlais and Aberfan centres will be open Monday to Friday from 9.00am to 4.30pm.  Key workers can access the sites on any day by providing proof of their work using either their valid NHS card or work ID.  A list of key workers can be found below.
Councillor David Hughes, Portfolio Member for Neighbourhood Services, said: "We know a lot of our residents have been eager for the Household Waste & Recycling Centres to re-open, so we are delighted that Welsh Government guidelines now allow us to do this.
"We urge people to continue to use the kerbside waste and recycling collections where possible and only visit the HWRC's to dispose of items that they are unable to dispose of at the kerbside.
"We're really pleased to be able to get the sites back open and have put the above guidelines in place following stringent Risk Assessments. We ask that residents respect these guidelines at all times to make sure they are safe environments for everyone. Thank you."
Key workers list:
Health and Social Care sectors. including Social Workers.
Education and childcare staff
Key public services, i.e. those responsible for the management of the deceased.
Local and national government (This only includes those administrative occupations essential to the effective delivery of the COVID-19 response, or delivering essential public services, such as the payment of benefits)
Food and other necessary goods (This includes those involved in food production, processing, distribution, sale and delivery)
Public safety and national security (This includes police and support staff, fire and rescue service employees (including support staff) and prison and probation staff)
Transport (This includes those who will keep the road and rail passenger and freight transport modes operating during the COVID-19 response, including those working on transport systems through which supply chains pass)
Utilities, communication and financial services