Residents instrumental in the introduction of road safety measures in Twynyrodyn.
Categories : Press Release
18 Mar 2021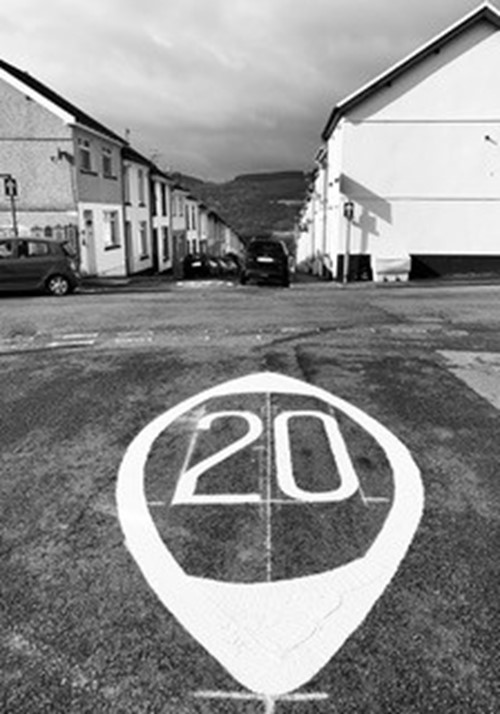 Following two phases of consultation with residents and the wider community, we are pleased to confirm that a one-way system and 20mph speed restriction will come in the effect in Twynyrodyn from Sunday 21st March 2021.
Almost 500 people took part in our surveys in October 2019 and October 2020, firstly to tell us about their views on historical parking and road safety issues in the area, then to tell us what measures they agreed on introducing.
Throughout the process several measures were considered, including speed cushions, residential parking and the restriction of commercial vehicles parking in the area; with the one-way system and 20mph speed restriction being agreed by the majority.
Cllr David Hughes, Portfolio Member for Neighbourhood Services, said: "Residents have been voicing their concerns about road safety issues in the area for some time.  Through listening to their suggestions and looking at the safest and most efficient way of implementing those changes, we hope that the new one-way system and 20mph speed limit will help to ease some of the issues experienced by those living and travelling through Twyn on a daily basis."
Cllr John Thomas, Ward Member for the Town Ward, said: "We never thought this network of historic streets would have seen the level of traffic we are now experiencing. 
"Myself and Cllr Andrew Barry have been working on traffic congestion in the Town Ward for the last few years.  After many meetings with residents and a comprehensive consultation we are pleased to now have this one-way system and speed restrictions.  
"There is still a long way to go in relation to parking but this system will mean safer streets, no reversing out on to the Twyn Hill and no heated arguments about rights of way. 
"We will continue to seek viable solutions to traffic congestion into the future."
When surveyed, 65% of respondents were in support of introducing a one-way system and 82% in support of introducing a 20mph speed limit in the area.
The one-way system will be as follows:
IN at Sunnyside / Dyke Street
OUT at William Street
IN at Mary Street
OUT at Arfryn Terrace
Rees Street; One Way Mary Street to William Street
Rees Street; William Street to Hampton Street two way
The changes will come in the effect from 00:01 on Sunday 21st March 2021.