School Streets Road Closure – Trelewis Primary School
Categories : Press Release , Education , Schools
28 Aug 2020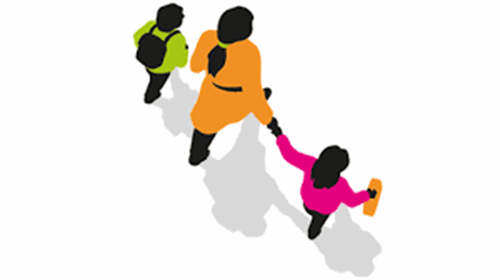 From 7th September 2020 we are implementing temporary measures outside Trelewis Primary School to assist and help maintain social distancing for pupils and staff arriving and leaving school, as well as encouraging children and families to use active travel on their journey.
By reducing the number of vehicles around the entrance during these times we hope to make the streets safer for pupils, staff and parents/guardians as they return to school.
How it will work:
Motor vehicles will not be permitted to drive the one-way section of Richards Terrace from the junction of St Mary Street during the following:
Morning:  8:30am – 9.30am
Afternoon:  2:30pm – 4:00pm 
The temporary road closure will be outlined with traffic cones and/or other temporary measures and will be staffed by MTCBC officers and school staff.
The below plan shows the extent of the closure highlighted in red, as well as a walking route highlighted in blue, from the available car park at Parc Taf Bargoed. 
Your co-operation during this time is essential in order for us to carry out this pilot scheme successfully.  The effectiveness of the scheme will be monitored to determine if it has been successful or not.