Statement from Cllr Kevin O'Neill in response to WG statement
Categories : Press Release , Council , Education , Schools , Corporate
24 Oct 2019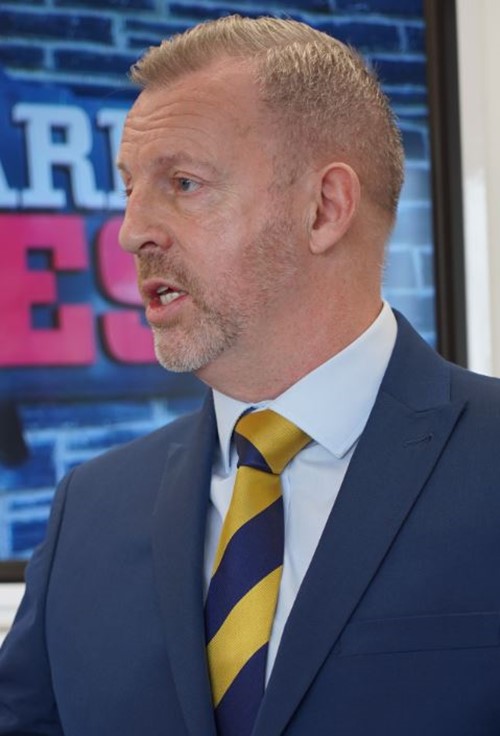 As the Leader of Merthyr Tydfil County Borough Council, may I take this opportunity to thank Welsh Government for their support to date in response to my request on 3rd June 2019.
The guidance provided by John Gilbert and Kate Allsop, our appointed Welsh Government Advisors, was invaluable and I am supportive and grateful for their feedback.
I am grateful for the appointment of the Improvement and Assurance Board and I look forward to working with the members to assist with driving change and improvement for our Council.
Delivering vital services to the residents of our County Borough is proving more and more difficult during these financially challenging times.
For Merthyr Tydfil, having to deliver the same services as other Councils with a significantly smaller budget is becoming unsustainable and as Leader, I felt it prudent to request statutory support from Welsh Government.
To put the organisation in a strong position for the future, we will need to go through a transformation. I have no doubt whatsoever, with this support from Welsh Government, Merthyr Tydfil will thrive!
We have already started this journey and have robust plans in place to deliver this transformation.
I am confident that officers and elected members from all political parties all share the same goal. With our existing skill-set and with the expertise of the Board, I know we will fulfil our ambition of Merthyr Tydfil being the regional centre for the Heads of the Valleys.
I cannot stress enough the importance of all political parties working together and I personally will be driving the engagement agenda to ensure that all political leaders meet on a regular basis to continue to do the best for the people of Merthyr Tydfil.
As part of this transformational journey, keeping all our residents of the County Borough informed and engaged is key to our success and I will be ensuring that we continue to do this moving forward.