Today is World Social Work Day
Categories : Press Release , Council , Education , Schools , Corporate
16 Mar 2021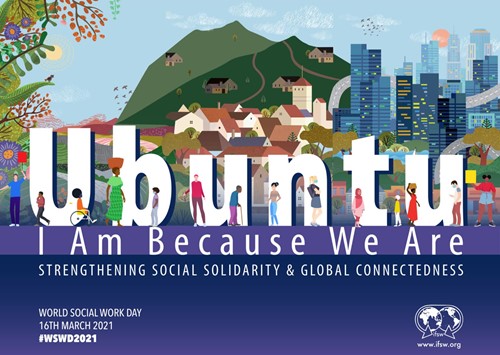 Merthyr Tydfil County Borough Council is proud to be supporting World Social Work Day; a day where we acknowledge those working in the sector and say a big thank you for all of their hard work.
Councillor Chris Davies, Cabinet Member for Social Services, said: "As the Cabinet Member for Social Services at Merthyr Tydfil County Borough Council and a qualified Social Worker myself, I look forward to joining you to celebrate World Social Work Day.
"It is always important (but now more than ever) for us to pause and reflect on our work, the contribution including the difference we can and do make to people's lives. World Social Work Day allows us to do that and celebrate and value this and our profession.
"Whilst this is a day for us a qualified social work professionals, I also wanted to acknowledge the efforts and support other social care workers offer and make to the lives including the wellbeing of our residents and communities.
"Thank you and keep doing the amazing work you all do across the county borough of Merthyr Tydfil.
"Diolch i chi gyd am bopeth chi'n neud yn ystod eich gwaith."
Lisa Curtis-Jones, Chief Officer – Social Services, said: "On World Social Work Day I would like to take this opportunity to thank all our Social Workers across Children and Adults Services. The last year has seen unprecedented demand, and social work teams have worked tirelessly to continue to support and protect the most vulnerable Adults and Children in our communities.
"You all deserve to be recognised for your hard work, dedication and the care you continue to offer. You have adapted to changes in the way we work and ensured that support to Adults and Children has been maintained when they need it.
"Thank you for your professionalism, your compassion and the strength you have shown. Well done to all of you for everything you do. You all do an amazing job and I cannot thank you enough. You are all frontline heroes." 
If you're interested in becoming a Social Worker, please visit: 

https://wecare.wales/sector/social-services-children/ for information on Social work with children.
https://wecare.wales/sector/social-services/ for information on social work with adults
You can also join in the conversation online using the hashtag #wswd2021