Two men convicted for the supply of illegal cigarettes
Categories : Press Release
21 Jan 2020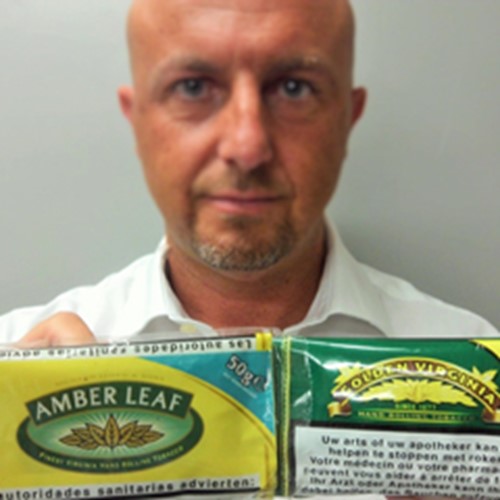 On the 8th January 2020 at Merthyr Tydfil Magistrates Court Mr. Tanya Suleman Nadr of Beauchamp Street, Cardiff and Mr. Gharib Ali Ahmed of Cromwell Street, Gloucester pleaded guilty to 30 charges relating to the supply and possession for supply of over 26,000 illegal cigarettes from the One Stop Shop at Pontmorlais, Merthyr Tydfil. The charges were brought following an investigation carried out by Merthyr Tydfil Trading Standards Service.
The court was told that officers from the Trading Standards Service had carried out a number of test purchases from the shop where cigarettes and tobacco were sold which, on examination, were found to be counterfeit and failed to display the correct health warning labels. A subsequent raid on the premise and an associated premises resulted in a large seizure of illegal cigarettes and tobacco.  A quantity of cigarettes were concealed behind a false wall which was discovered by a specialist tobacco detection dog. 
In sentencing District Judge Thomas indicated that due to the aggravating features and scale of the offending the offences had clearly crossed the custodial threshold.
Gharib was sentenced to 18 weeks custody suspended for 12 months with 150 hours unpaid work requirement; he also imposed fines and costs totalling £2503.
Tanya was sentenced to 18 weeks custody suspended for 12 months with 150 hours unpaid work requirement; he was ordered to pay a contribution towards prosecution costs of £1338 plus a surcharge of £115.
Councillor Geraint Thomas, Cabinet Member for Trading Standards, said: "This was a thorough investigation brought by our Trading Standards Service and the punishment reflects the serious nature of the offending. The sale of illegal tobacco products is not a victimless crime and the risk posed to Public Health is significant."
Paul Lewis, Head of Protection and Safety Services at Merthyr Tydfil County Borough Council, said: "We appeal to anyone with information on the supply of Illegal goods to please report to Trading Standards by telephoning us on 03454 04 05 06 or by emailing tstandards@merthyr.gov.uk. All information is treated in the strictest confidence."