Unveiling a New Rhythm: Exciting New Music Venues, Clwb Crown and The Scala, to open in the Heart of Merthyr Tydfil
Categories : Press Release
30 Aug 2023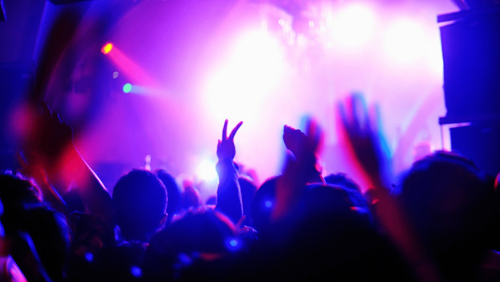 Merthyr Tydfil is set to become the ultimate destination for music enthusiasts with the grand opening of not one, but two incredible music venues – Clwb Crown and The Scala. These new establishments are poised to revolutionise the local entertainment scene and provide a platform for both emerging and established artists to showcase their talents.
Clwb Crown, located at Dynevor Street, is a haven for music lovers, offering a diverse range of genres from indie rock to electronic beats. With a spacious 750-person capacity, Clwb Crown boasts state-of-the-art sound systems and a captivating ambiance that guarantees an immersive and unforgettable experience. Its dynamic offerings extend beyond its walls, as initial events will take place in the inviting outdoor entertainment areas, adding an extra layer of excitement to the overall experience.
The Scala, situated at John's Street, is a historic gem that has been transformed into a cutting-edge music venue. With its rich history, The Scala promises an intimate and enchanting setting for performances of the best of contemporary music.
In anticipation of these remarkable openings, Cllr Geraint Thomas, Leader of Merthyr Tydfil County Borough Council, expressed his enthusiasm: "The addition of Clwb Crown and The Scala to our vibrant town is a testament to the thriving cultural scene of Merthyr Tydfil. These venues will not only enhance our music and arts landscape but also attract visitors from far and wide, solidifying our reputation as a must-visit destination."
The openings of Clwb Crown and The Scala mark a significant milestone for Merthyr Tydfil, demonstrating the town's commitment to fostering artistic creativity and providing entertainment options that cater to a diverse audience.
For more information about the opening events, upcoming performances, and ticket details, please visit scala.wales and clwbcrown.co.uk or contact Lyn Williams on hello@scala.wales and Jorge Dascencao on events@clwbcrown.co.uk
About Merthyr Tydfil: Merthyr Tydfil is a town rich in history and culture, located in the heart of Wales. Renowned for its scenic beauty and warm community spirit, the town is rapidly gaining recognition as a hub for arts and entertainment. It's where melodies and memories intertwine.