Merthyr Tydfil County Borough Council Supports World Mental Health Day 2020
Categories : Press Release
10 Oct 2020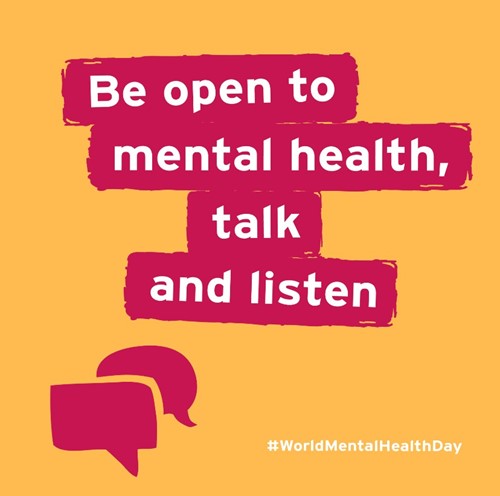 Merthyr Tydfil County Borough Council is pleased to be supporting World Mental Health Day today, Saturday 10th October 2020. 
Mental health problems can affect anyone, any day of the year, but today #WMHD2020 is a great day to show your support for better mental health and start looking after your own wellbeing.
We all need to take care of our mental health and wellbeing whether we have a mental health problem or not.
Mental health problems affect around one in four people in any given year. 
Councillor Chris Davies, Cabinet Member for Social Services has this message:
"Please do not suffer in silence or on your own. There is help, support and someone always there to listen. It is ok not to be ok but please talk and share how you're feeling. A problem shared really is a problem halved". 
The Council is pleased to have joined forces with the Cwm Taf Morgannwg Mental Health Forum and Well-being Merthyr Tydfil to light up Redhouse in green this weekend in acknowledgement of how important it is to take good care of your mental health and wellbeing. 
Councillor Declan Sammon, Mental Health Champion reminds us that: "World Mental Health Day 2020 is the most important one yet. The months of lockdown have had a huge impact on us all, and prioritising mental health has never been more important than it is now."
Below are a few things to consider to help you maintain good mental health:  
1) Talk about your feelings and keep in touch with family & friends.
2) Keep active but ensure you also rest and get sleep. 
3) Eat well and drink sensibly. 
4) Be kind to others and always ask for help.
5) Do things you enjoy and your good at. 

Remember this World Mental Health Day and everyday people care and are here to listen, help and support - you are never alone. 
#mentalhealthmatters #itsgoodtotalk #WMHD2020