Leader's Blog June 2020
Council Leader, Kevin O'Neill
26 Jun 2020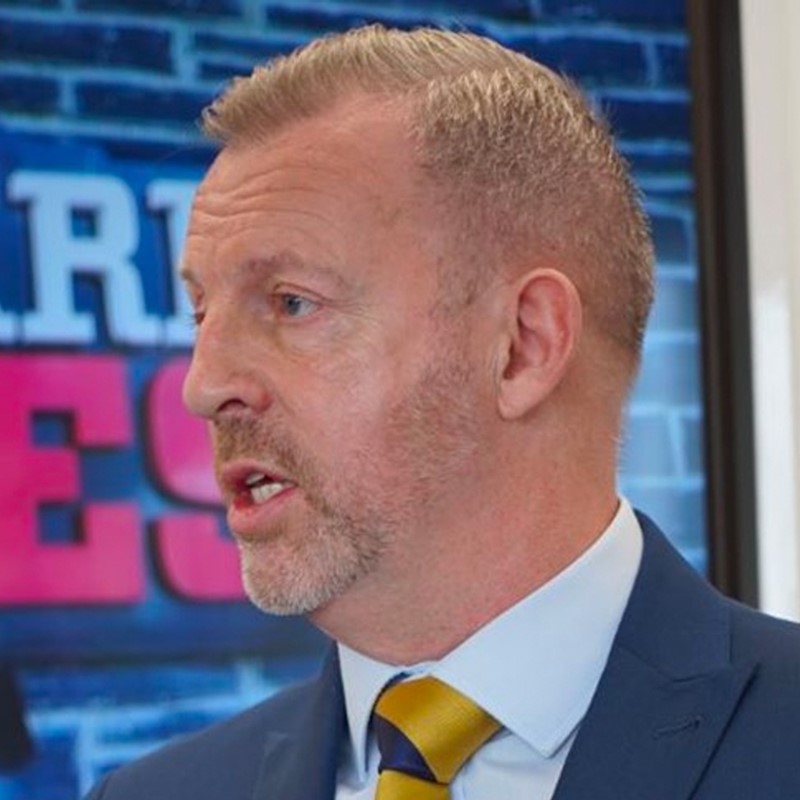 A lot has been going on since my last update in May.
Coronavirus is, of course, still at the forefront of all that we're doing, and it has had a profound effect on everyone not only in our town, but of course across the UK and indeed, the world.
Cases of Coronavirus in Merthyr Tydfil in terms of cases per population have been among the highest in Wales. We've put out a number of communications over the recent weeks and months reminding you of the importance of things such as social distancing and handwashing, and the majority of people have listened; however with lockdown measures easing I wanted to take this opportunity to remind you to please stick to the guidelines given to us from health professionals – they are for the sake of yourself, your family and our community.
With measures easing, we've been able to make changes to some of our service deliveries. You may have seen that our Household Waste & Recycling Centres are now open 9am to 5pm Monday to Saturday and residents can go on any day. From Sunday 12th July the centres will be back open 7 days a week and from Monday 20th July our Van Permit Scheme will be re-introduced. We know the re-opening of the centres has been a hot topic with residents, so we're delighted to be able to now bring in these changes.
Our grass cutting service has recommenced, with priority being given to parks, junctions and roundabouts.
Our Track and Trace operation is fully up and running. We have team members re-deployed from other council service areas to support this function and the team are doing a great job so far. Please; if one of the Track and Trace team get in touch to let you know that you've been in contact with someone who has tested positive for Coronavirus, you should listen to the advice they give you and isolate for 14 days.
Schools are reopening for the final three weeks of the summer term as of Monday 29th June.  The plans for reopening and attendance vary from school to school, with the safety and security of our children and young people, and of course staff, at the forefront of these plans.  There will be varying drop-off and collection times, one-way systems and strict handwashing measures in place, to name just a few, and your child's school will keep you posted with their particular plans.
Our Revenues and Community Regeneration teams have so far helped local businesses access over £12.5m in Welsh Government grants and are currently helping them plan for recovery using a business health check questionnaire
To date, more than 1,000 Merthyr Tydfil businesses with premises affected by Coronavirus have been identified as qualifying for and received funding, with just 14 remaining in the process of being tracked down.
In addition, 120 businesses took part in a survey aimed at building a picture of Covid-19's impact on their trading and recovery planning, the results of which are being used to determine what further support is needed.  A high percentage of those responses were from town centre businesses; 96% of responders said they had suffered income loss; 47% had furloughed staff; 66% had received grants; and 27% had coronavirus recovery plans. 
We will continue to do all that we can to support businesses to make sure that they can thrive post-Covid19.
It would be amiss of me not to mention the unbelievable support we've had from volunteers and community groups over the past few months. They've helped us in many ways, including delivering food packages to vulnerable people and those shielding. They've done such an incredible job that Welsh Government has recognised Merthyr Tydfil as one of the most effective in managing the shielding process; something that couldn't have been achieved without their support. Thank you.
Finally, a very different way of life over the past three months has once again brought mental health to the forefront of people's minds and keeping in touch with loved ones and checking in on each other has been more important than ever. We're very proud to be supporting the Public Health Wales #HowAreYouDoing? campaign, promoting both physical and mental well-being and giving advice on where to go if you are or have been struggling. Click here for more information.
As always, please check our social media pages for the most up-to-date service delivery information @MerthyrCBC on Twitter and @MerthyrTydfilCBC on Facebook.
Thank you once again for everything you've done in our battle against Coronavirus. Take care, stay well and keep Wales safe.