Leader's Blog May 2020
Leader of Merthyr Tydfil County Borough Council, Kevin O'Neill
01 May 2020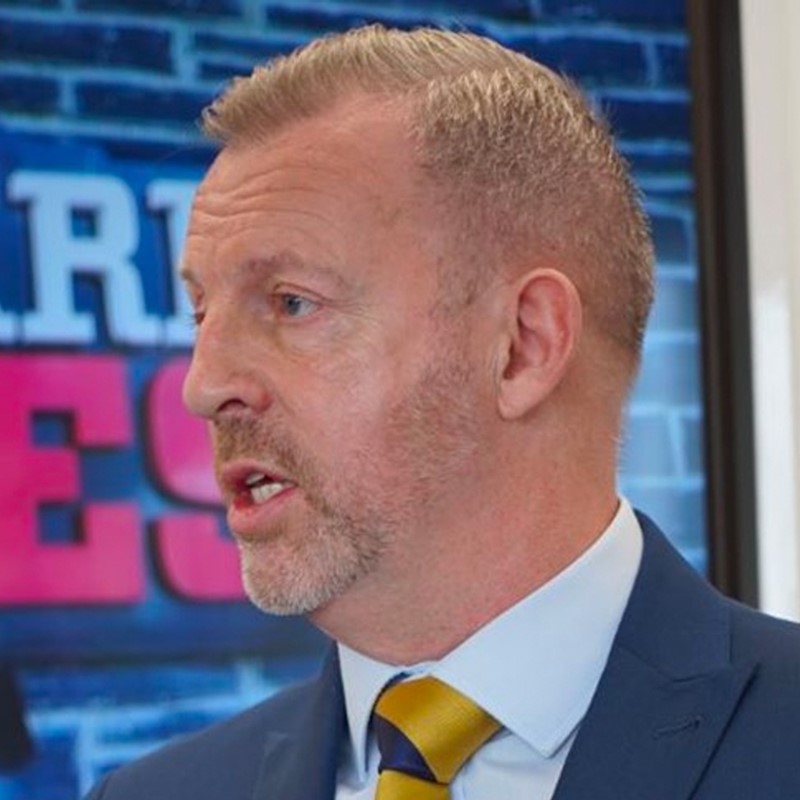 Almost six weeks have passed since the lockdown was imposed and sadly, many of our residents have been affected by the coronavirus.  As of April 30, the number of confirmed cases in Merthyr Tydfil stood at 249, which is lower than in other local authority areas, but still a distressing statistic.
This means that many will either be struggling to support family members or friends who have contracted Covid-19, or worse, have lost a loved one.  My sympathy and condolences go out to all of you.
I am taking part in regular conference calls with the Leaders of all 22 Welsh local authorities, along with Welsh Government ministers, to discuss how we continue to tackle this crisis.  I am also having daily meetings with the Council's Senior Leadership Team and Cabinet to monitor the local situation and ensure we're doing our best to meet people's needs.
In fact, I'm very proud of our Cabinet members.  They have not just been attending meetings and reporting back on what's happening in their service areas but have been rolling up their sleeves and are out and about delivering food parcels and medical supplies to residents who are self-isolating.
I am also aware of the effort from other elected members and our staff across the County Borough in helping to support our most vulnerable. One thing we have seen in these uncertain times is the acts of kindness and people coming together to offer support.
Where possible, we will continue to deliver some services, albeit in a different way.  Staff have been redeployed to other areas, for example waste and recycling, while others are working in partnership with Voluntary Action Merthyr Tydfil to maintain a database of people who are shielding and also arranging deliveries and collections of essentials.
Education department staff have been busy establishing childcare hubs for the children of key workers and arranging the provision of free school meals, which from May 4 will take the form of bank payments.  We are sending letters out to explain the process, but you'll still have the option of continuing to receive a voucher instead.
Our Revenues and Community Regeneration teams have been working together to identify firms that qualify for Welsh Government funding – to date, £9.2m worth of support has been distributed to 715 businesses.  A further 82 have just been approved and will receive payment on May 5 worth £895,000, bringing the total number of grants processed and paid to businesses up to £10.1m.
The Council has been co-ordinating the delivery and distribution of COVID-19 related Personal Protection Equipment (PPE) for all the care providers operating in Merthyr Tydfil, or providing care to residents.  The stock is being provided free by the Welsh Government.
Our waste and recycling teams are working flat out to collect the vastly increased volumes that need processing, so it's inevitable that some streets will be missed on occasion.  Please try to be patient and we will get to you. 
Our Household Waste & Recycling Centres will remain closed for the foreseeable future, in line with Central Government's advice on social distancing and essential journeys.  But we were pleased to be able to recommence garden waste collections on April 20. 
The Council has many frontline staff working over and above to keep providing crucial services, and I cannot thank them enough for their bravery and dedication. 
It's clear that in Merthyr Tydfil, the vast majority of our residents are adhering to the strict measures that have been put in place to prevent the spread of the virus and the staying at home. 
Could I just remind you of the importance of continuing to observe the Government guidelines on social distancing on VE Day next Friday, which is a Bank Holiday. Please don't be tempted to socialise outside or travel to beauty spots to enjoy the day.  This is a short-term measure to save lives.  There will be many more sunny bank holidays to enjoy when we come out the other side.
Once again, I need to say how proud I am of this great community known as Merthyr Tydfil.  You have shown such strength in coping in this incredibly difficult time.  The selflessness of NHS and social care workers, our own staff, agencies and volunteers has been inspirational. 
We're paying tribute to you through our #MerthyrFrontlineHeroes campaign and every day, we receive more and more nominations for the people who are doing their very, very best in the most trying of circumstances.
Thank you and stay safe.