Platinum Jubilee street parties
Platinum Jubilee Street Parties - 2 - 5 June 2022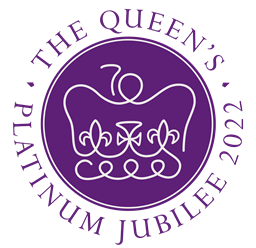 A guide to organising a road closure / street party
The council wants to make it easier for people to hold street parties to celebrate the Platinum Jubilee.
Organising small, private street parties is very simple and generally does not include activities that need a licence, such as selling alcohol or providing certain types of entertainment.
If you would like to hold a small street party to celebrate the Platinum Jubilee, use the application form to notify the council of the planned event (street party) and apply for any road closure(s) that are required.
In order to hold a street party on or within the highway you must seek permission and obtain approval from the council to ensure you can legally and safely close the street to traffic.
Road closure applications must be received by Merthyr Tydfil County Borough Council by 17th April 2022. Please email your completed application form to platinumjubilee@merthyr.gov.uk 
The council will provide traffic management
Subject to meeting the essential criteria and permission for the event being granted, the council will seek to organise and cover the cost of appropriate traffic management measures for the closure (for example, essential signage and cones).
Only residential cul-de-sacs or other minor roads which are not used for through traffic routes will be considered for closure under this simplified process.
If your road is not suitable for closure, but you would still like to hold a community event, there are many other options to consider.
Helpful tips, advice and support for organising a successful events can be found at 
Other considerations
Licences
If you plan to provide alcohol for free at your event, under normal circumstances you do not need a licence. If you want to sell alcohol you will need a Temporary Event Notice (TEN).
You will need a TEN if you intend to
Play live pre-recorded music for entertainment purposes
Hold live performances, film screenings or dancing
Sell alcohol
Sell hot food and drink between the hours of 11pm and 5am
If you intend having a tombola or to sell raffle tickets on the day, and the prizes are not worth more than £500 in total, then gambling regulations do not apply.
If tickets are sold in advance you will need to register yourself with Licensing as a Small Society Lottery.
Please contact the Licensing Department at licensing@merthyr.gov.uk or on 01685 725000 for further information and advice.
Food safety
Safe handling of food is essential at street parties, further advice can be found at www.food.gov.uk.
Ideas for food are also available at www.edenprojectcommunities.com/the-big-jubilee-lunch
Safety at events
All though not formally required, you may like to consider a simple risk assessment to help plan for eventualities.
It could include elements such as bad weather, first aid, emergency access, disposing of waste etc.
Further street party advice is also available on the government website.