The King and Queen Consort's Coronation street parties
The King and Queen Consort's Coronation street parties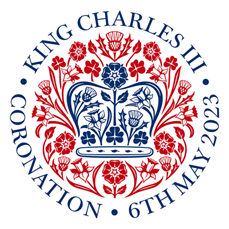 A guide to organising a road closure / street party
The council wants to make it easier for people to hold street parties to celebrate the King and Queen Consort's Coronation. 
Organising small private street parties is very simple and generally does not include activities that need a licence, such as selling alcohol or providing certain types of entertainment.
If you would like to hold a small street party to celebrate the Coronation please use the application form to notify the council of the planned event (street party) and apply for any road closure(s) that are required.
In order to hold a street party on or within the highway you must seek permission and obtain approval from the council to ensure you can legally and safely close the street to traffic.
Road closure applications must be received by Merthyr Tydfil County Borough Council by Friday 28th April 2023. Please email your completed application form to Coronation@merthyr.gov.uk
The council will provide traffic management
Subject to meeting the essential criteria and permission for the event being granted, the council will seek to organise and cover the cost of appropriate traffic management measures for the closure (for example, essential signage and cones).
Only residential cul-de-sacs or other minor roads which are not used for through traffic routes will be considered for closure under this simplified process.
If your road is not suitable for closure, but you would still like to hold a community event, there are many other options to consider.
Helpful tips, advice and support for organising a successful events can be found at 
Other considerations
Licences
If you plan to provide alcohol for free at your event, under normal circumstances you do not need a licence. If you want to sell alcohol you will need a Temporary Event Notice (TEN).
You will need a TEN if you intend to
Play live pre-recorded music for entertainment purposes
Hold live performances, film screenings or dancing
Sell alcohol
Sell hot food and drink between the hours of 11pm and 5am
If you intend having a tombola or to sell raffle tickets on the day, and the prizes are not worth more than £500 in total, then gambling regulations do not apply.
If tickets are sold in advance you will need to register yourself with Licensing as a Small Society Lottery.
Please contact the Licensing Department at licensing@merthyr.gov.uk or on 01685 725000 for further information and advice.
Inflatables
Do you intend to have inflatables at your event?
There have been a few tragic fatalities and injuries involving children and an inflatable. As an organiser you must ensure that you are following guidance to alleviate various factors that can contribute to accidents involving bouncy castles and similar bouncing devices and the precautions that should be taken to avoid them. As an Event organiser you should ask your supplier to provide evidence that the inflatables
they supply comply with the BS EN 14960:2013 and are regularly inspected and maintained and can be used safely. You will need to follow their guidance on its use and the inflatable must be suitably supervised in line with current guidance. Inflatables should.
Please see Merthyr Tydfil County Borough Council's Hiring a Bouncy Castle Guide for further information.
Food safety
Are you and your community providing food at your event? 
Catering for street parties' information is intended to help organisers of one-off events to achieve good standards of food hygiene. Although the event is unlikely to be covered by food hygiene regulations, organisers must ensure that the food which is provided is safe to eat.
Safe handling of food is essential at street parties, further advice can be found at :
www.food.gov.uk/how-to-safely-host-a-street-party
Providing food at community and charity events | Food Standards Agency
How to prepare and cook food safely - NHS (www.nhs.uk)
Your guide to organising a street party - GOV.UK (www.gov.uk)
Allergens
We recommend that the more information you can provide about allergens orally or in writing for attendees, the better it is, so that they can make safe choices, particularly for those with allergies. If in doubt, don't give it out, to those who may have an allergy.
Preparing food at home?
Event organisers should ensure that anyone involved in preparing food for an event understand the basics of good food hygiene and that they prepare and handle all high-risk foods carefully.
Provide this page to those who are intending to prepare food at home:-  Good hygiene is very important, and you should always do the following things:
Wash your work surfaces and sinks with hot soapy water and an antibacterial spray (leaving it for the recommended time on the bottle) before you start preparation.
Wash your hands before preparing food and avoid wearing jewellery and false or painted nails
Wear clean clothes and aprons/over clothing
Tie hair back
Keep pets out of the kitchen whilst preparing food for the street party
Never handle food if suffering from a stomach upset or skin infection (Leave
48 hours after suffering food poisoning symptoms before preparing food)
Avoid preparing high risk foods* such as sandwiches a long time in advance, especially if you do not have fridge space to store them
If there is no fridge space available, store sandwiches, cream cakes and other high-risk foods* in a cool box with ice blocks and try to keep them below 5⁰C
Keep ready to eat foods such as cakes and biscuits away and above any raw food, especially raw meat
Always cook foods thoroughly and cool them down as soon as possible if they are not going to be eaten straight away
Keep food covered, preferably in a sealed container while you transport it to the venue
Never leave sandwiches or other high-risk foods* in a hot car or car boot
*High risk foods
High risk foods are foods which can support the growth of bacteria, and which are going to be eaten without any further cooking. For a church fete or street party, high risk foods might include:
Sandwiches with fillings like cooked meats, egg, tuna and so on.
Cooked meats and meat products like chicken wings/drumsticks, sausages.
Pies and savoury pastries such as sausage rolls, pasties, quiche.
Barbeque foods, once they are ready to eat.
Cream cake.
Desserts containing cream like gateau.
At the venue
If the event is taking place outside, plan in advance how you will manage food safety in adverse weather conditions. Wind, rain or very hot conditions can all impact on food safety. Is it possible to relocate the catering activity indoors if necessary?
Is there a wash hand basin close by, with constant supplies of hot and cold water, soap and paper towels or other means to dry hands? Hand washing is a very important safety precaution, so what facilities will be provided if there is no wash hand basin? Plastic bowls are usually acceptable provided that hot and cold water is always available, and bowls are emptied after each use. **
Is there enough clean worktop or table space to display foods safely and to avoid keeping food containers on the ground?
Use clean tongs, cake slices to serve food
Barbeques
Do you intend to have a barbeque at your event?  Barbeques can result in additional risks to food safety and health and safety. 
Cook safely on a barbecue
Every year people get ill from barbecue food that is not cooked safely. Food poisoning can cause vomiting, diarrhoea, stomach ache and fever. 
Bugs such as E. coli, Salmonella and Campylobacter can cause serious illness. You can take some simple steps to reduce the risks.
You should:
wait until the charcoal is glowing red, with a powdery grey surface, before you start to cook
thaw frozen food fully before you cook it
turn the food regularly, and move it around the barbecue, to cook it evenly
always cook meat through to the middle, even if it's charred on the outside, it might not be fully cooked
check the centre of the food is piping hot
check there are no pink bits left in poultry, pork, burgers, sausages and kebabs
check that any juices run clear
always wash your hands thoroughly between touching raw and cooked foods, after you use the toilet and after you touch any rubbish or waste
keep raw meat in a sealed container away from ready-to-eat foods, like burger buns and salads
never put cooked food on a plate or surface that you've used for raw meat
use separate utensils for raw and cooked meat
not put raw meat next to cooked or partially cooked meat on the barbecue
not add sauce or marinade to cooked food if you've used it with raw meat
use disposable cloths to clear up spillages or to wipe down surfaces
put leftovers in a fridge as soon as possible
reheat leftovers to a high temperature for at least 10 minutes
not reheat food more than once
have a hand washing facility available at the BBQ station**.
(**Highly recommend teal type units which can be rented for the day) 
If you are using a LPG gas BBQ then get it checked out before you use it by a Gas
Safe (LPG) engineer. You can search for a local engineer using gas safe website: - 
Gas Safe Register - The Official List of Gas Safe Registered Businesses - Gas Safe Register has replaced CORGI registration. Don't cut corners, only use a Gas Safe registered engineer.
Consider the safe siting of the BBQ to prevent burns to those queuing for food and especially children and do consider fire safety precautions.  
Note: This information is provided as a useful guide. 
As the event organiser you are responsible for ensuring that all aspects of safety to the best of your ability.  
Safety at events
All though not formally required, you may like to consider a simple risk assessment to help plan for eventualities.
It could include elements such as bad weather, first aid, emergency access, disposing of waste etc.
Further street party advice is also available on the government website.
Sustainable Street Parties - Waste and Recycling tips
Are you hosting a party in your house or street to commemorate King Charles the Third's coronation?
Don't let waste ruin the celebration, follow these tips to plan a sustainable celebration by minimising waste and recycling as much as you can!
Avoid using disposable cutlery, plates and glasses by asking your neighbours to bring their own! This way, everyone can do their own washing up after the party is done.
Party decorations - Create DIY bunting with old fabric scraps or coloured card that can be recycled afterwards. Get the kids involved by making paper chains from coloured paper or card and recycle or reuse them when the party ends.
Reduce Food Waste - Eat, drink and be merry, but minimise your waste. Ask friends and neighbours to make their own cakes and bring a plate of food to share, this will help prevent food waste and cut down on packaging from shop bought food.
If there is any food leftover, take it home or if it's been left standing for a long time, recycle it in your food waste bin. Alternatively, if there are any unopened items of food which are still safe to eat, you could donate them to the local food bank.
Make a plan for the collection of waste, place recycling bins, bags an boxes around and make sure everyone who attends know where to deposit any waste food, bottles or cans. This way you can separate recyclables as you go along and helps reduce the amount to clear up after the party.
If you need any additional recycling containers for your party, please email wasteservices@merthyr.gov.uk and we will deliver them to you in time for the party!
Most of all, we hope you have fun and enjoy the celebrations!!