Arrangements for Proclamation Day in Merthyr Tydfil
Categories : Press Release
09 Sep 2022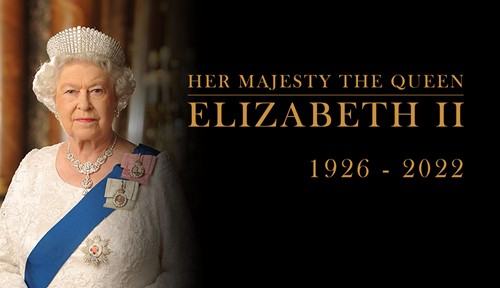 This Sunday, 11th September 2022, Proclamation Day will take place at 1:30pm outside the Civic Centre, Merthyr Tydfil.
The Proclamation will be read by The High Sheriff, in the presence of The Lord Lieutenant of Mid Glamorgan, The Mayor of Merthyr Tydfil and The Council's Leader and Chief Executive.
Members of the public are invited to attend the event by convening in the forecourt area outside the front of the Civic Centre
Flags across the County Borough are flying at half-mast today, and will be raised to full-mast tomorrow (Saturday 10 September) at 11am for the National Proclamation in London.
They will return to half-mast at 2.45pm on Sunday (11 September) after the Proclamation has been read out locally, and will remain at half-mast until 8am the day after the funeral of Her Majesty the Queen.
A reminder that Floral tributes can be placed under the flagpoles at the front of the Civic Centre.
The Council's book of condolence will be available to sign 10:00am – 4:00pm this Sunday at the Civic Centre.
The Book of Condolence at Aberfan Community Library will also be available on Sunday from 12pm - 2pm, to mark the Local Proclamation of King Charles III.
An electronic book of condolence has also been opened on the Royal website: royal.uk/send-message-condolence