Categories : Press Release
09 Sep 2022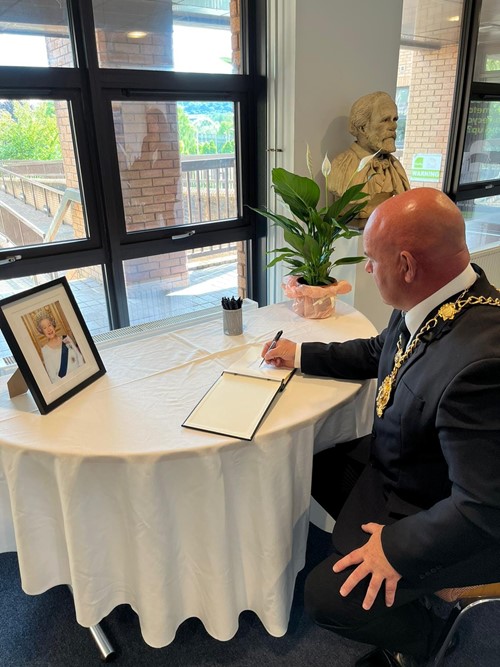 Mayor Cllr Declan Sammon, and Leader Cllr Geraint Thomas today signed the Council's Book of Condolence for the late Queen Elizabeth II, and laid flowers under the flagpole outside the Civic Centre. All Cabinet members also paid their respects.
Members of the public are invited to sign the book at the Civic Centre from 8.30am-5pm Monday to Thursday, and from 8.30am-4.30pm on Friday (12-16 September).
Books of condolence will also be available at the following:
• Central Library
Monday to Friday 8.30am-6pm
Saturday 8.30am-2pm
• Aberfan Community Centre
Monday, Wednesday and Friday 9.30am-6pm (closed 1-2pm for lunch)
Saturday 9.30am-2pm
• Treharris Library
Monday, Tuesday, Wednesday and Friday 9.30am-5pm (closed 1-2pm for lunch) Thursday – closed