Businesses impress with response to Covid-19 funding requirements
Categories : Press Release
13 Jan 2021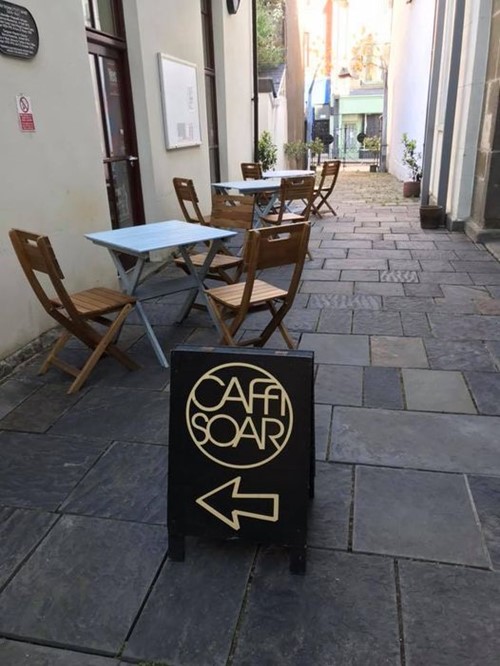 Merthyr Tydfil businesses have responded quickly to an appeal to apply for grants to help their Covid-19 recovery, impressing Council officers with innovative expansion plan ideas.
In just three days following the announcement of Welsh Government's Transforming Towns Programme funding for the hospitality, tourism and leisure sector, more than 150 businesses applied for a share of £3 million funding to support smaller town centres within the Valleys Taskforce boundary.
These included pubs, restaurants, cafés, hotels, B&Bs, and sports and leisure, religious and other community building owners, who came up with a range of exciting ideas in which they could respond to pandemic regulations.
Due to over-subscription, the Fund has now closed and the Council will not be able to process any further applications.
"We've been overwhelmed and delighted by the response from our businesses to our urging them to apply quickly," said Cabinet Member for Regeneration and Public Protection Cllr Geraint Thomas.
"They've come forward with a lot of enthusiasm and some amazing ideas for forward planning and Covid recovery. It's really stimulated them and we're all very excited to see how their businesses might look in the future."
The grants, of up to £20,000 per business, will cover up to 100% of costs for projects such as the creation of outdoor trading spaces using awnings, canopies and outdoor heating; outdoor tables and seating; small green infrastructure schemes, lighting and internal social distancing measures such as screens.
"We set up a taskforce of officers to work very closely with businesses and provide a support mechanism," said Cllr Thomas. "The authority's allocation of Welsh Government funding was £325,000 – but by the time we process all the applications, we could have a raft of projects easily worth more than £1m.
"We're sorry to have to turn people away, but there may be a chance of additional funding in the near future, and the Council is prepared to go to Welsh Government to ask for extra money.
"Those that didn't make the deadline this time but are eligible and have come up with sound ideas will be put on a reserve list and we'll be getting back to them in due course.
"We're so pleased to see that Merthyr Tydfil business are optimistic and fighting back with the aim of being better than ever when we come out of this pandemic."