Christmas lights switch-on virtual due to Covid-19 uncertainty
Categories : Press Release
22 Oct 2021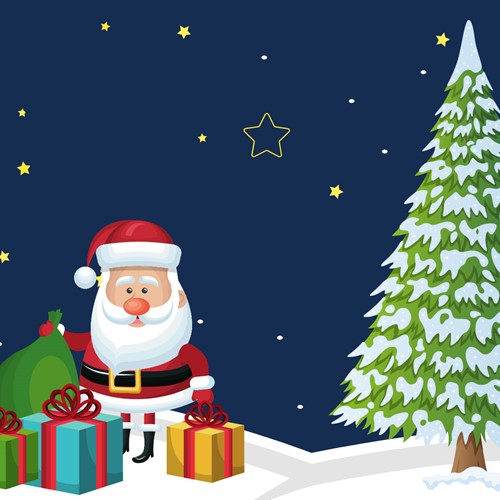 The continuing uncertainty caused by the pandemic means that Merthyr Tydfil's Christmas lights will have a 'virtual' switch-on for the second year in a row.
With Covid-19 infections still at a high rate across the UK, the Council and partners Big Heart of Merthyr Tydfil Business Improvement District and St Tydfil Shopping Centre have reluctantly taken the decision not to have a switch-on event.
Instead, Capital FM presenters Josh Andrews and Kally Davies will be broadcasting an evening of live entertainment from the radio station's headquarters.
There will also be a visit by Santa to the town centre and a sweets and toys giveaway, Christmas markets and street entertainment in the build-up to Christmas.
"We're very disappointed once again to have to cancel a live switch-on," said Cabinet Member for Regeneration, Transformation and Commercialisation Cllr Geraint Thomas.
"But it's impossible to guess what the Covid infection rates are going to be like as we go into winter – nobody has completely ruled out the return of further Welsh Government restrictions.
"The switch-on ceremony has always attracted large crowds – as many as 7,000 people - to Penderyn Square, and we believe it would be irresponsible of us to host an event that could lead to further transmissions of Covid."
"The safety and well-being of our community is our overriding priority."
Big Heart of Merthyr Tydfil Chair Huw Williams said: "We're disappointed that we can't give families and children the fun-filled evening we were hoping for.
"But we look forward to welcoming everyone to the town centre during the day, when the Christmas spirit will be well and truly underway with lots of entertainment, giveaways and a few surprises too."
The virtual lighting ceremony will take place at 6pm on Saturday 13 November.  For further information, keep an eye on We Love Merthyr, St Tydfil Shopping Centre and Council's social media.